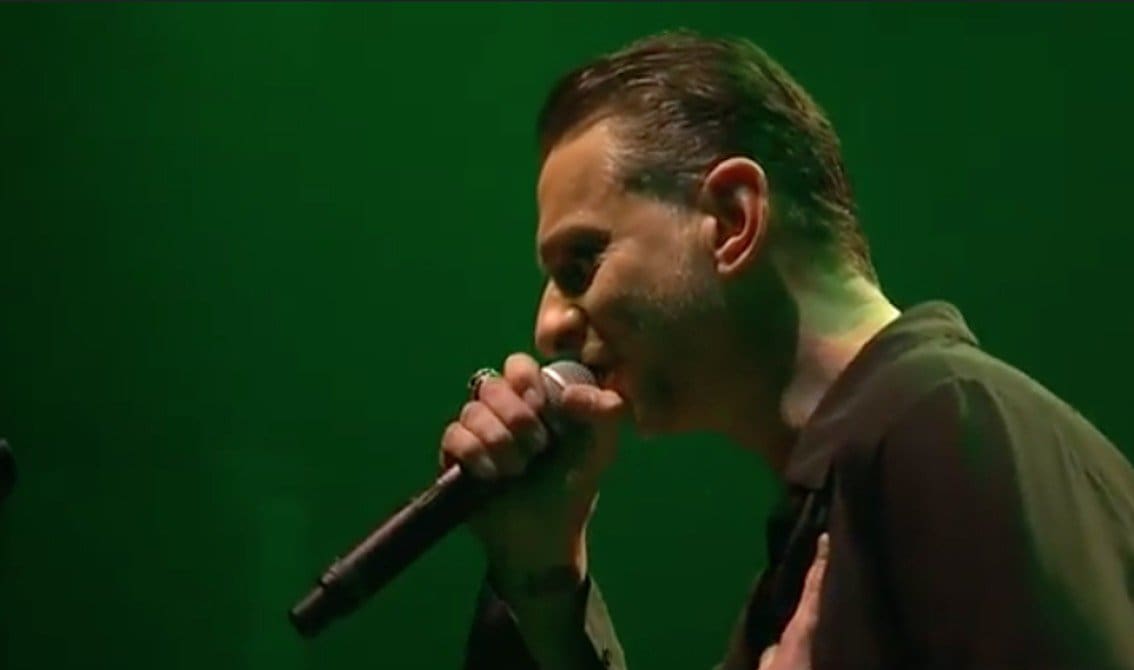 Yesterday's sold out show of Dave Gahan & Soulsavers at the Theatre at Ace Hotel, Los Angeles, CA is now available for online streaming. The band were presenting their upcoming "Angels & Ghosts" album, the 5th full-length studio album from Soulsavers, out on 23 October 2015.
Included in the 16-track strong setlist are the songs "In The Morning", "Shine", "You Owe Me", "Tempted", "Tonight", "All Of This & Nothing", "Presence Of God", "Just Try", "Don't Cry", "The Last Time", "Take Me Back Home", "My Sun" with as encore "Kingdom", "Dirty Sticky Floors", "Condemnation" and "Walking in My Shoes".
"Angels & Ghosts" is Soulsavers' second collaboration with Dave Gahan, the frontman of Depeche Mode, as guest vocalist and songwriter, this time released under the moniker "Dave Gahan & Soulsavers". Soulsavers are an English production and remix team composed of Rich Machin and Ian Glover. In support of the album, a tour with a 10-piece band will follow with 6 shows scheduled in the US and Europe in late October and early November.
You can watch the entire show below. Note that some clever people have downloaded the concert and are already selling bootleg DVDs of the show on eBay. The music business anno 2015.