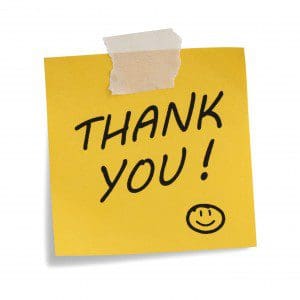 At Side-Line we have decided to go for a complete new advertising policy which is adapted to today's music market where labels, promoters etc don't have the financial backing to keep on pouring money into one-off ads (something we have never been a fan of anyhow).
Today Side-Line launches a 'sponsor subscription' offer for advertisers which makes it possible to spread your payments (donations) over a long time and (surprise surprise) get lots more in return! A double win for you, the label or promoter. Each sponsoring partner will get his/her news constantly pushed in our news, get priority for reviews and extra attention on our social platforms.
Also, we will donate all revenue to our charity projects, thanks to PhoenixKM we no longer have to worry about hosting costs.  We're sure that Karma will be nice to you in return!
Don't forget, Side-Line's news section remains the most important news source for this scene and is syndicated to a ton of other websites (not forgetting our social platforms). So when we publish a news piece it pops up on a lot of other websites too increasing your reach. News is read, banners not so much…
A subscription is available in 2 offers, depending on your financial possibilities:
a one-off payment/donation of $550 (instead of $600) valid for one year – this can be renewed each year upon simple request
a monthly subscription for $50 (or more – all extra money will be donated to various charities we support) -the subscription is automated via Paypal
Both offers include:
a promised inclusion of

every

 press release you send us (unlimited per month, edited by us and provided it is actually news, so please make an effort to provide us with decent information, pictures and/or videos). This does not intervene with our normal news inclusion, but you'll get a preferred treatment and more exposure.
an inclusion of links to your own online shop (if no online shop available, we will use links from our mail-order partner)
for labels: there is a privileged access to the free download compilations which Side-Line will release on a regular basis to promote the work of bands and labels
for promoters: geographically targeted Facebook messages so you reach the public you want + admin access to our Facebook page to handle sponsored posts if you want to push your messages – something which has been used by several promoters we work with at the moment.
If you are up for the challenge, sign up via the payment module below , we'll contact you directly after that to get things rolling!
We will only accept 25 sponsors at maximum (on board are already Artoffact Records, Alfa Matrix, etc.), so if you want to be part of our sponsor subscription program, then choose your package below, all money will be donated to the various charities we support.
To pay a one-off, choose the 'Donate Once Only' tab below.
All payments happen via Paypal. If questions, contact info@side-line.com !
The donations are safely powered by Paypal.
Kind regards,
Bernard Van Isacker
Chief Editor