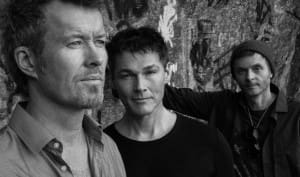 Exactly five years after a-ha released their last single, a new one will be released on 3 July: "Under The Make-Up". It's the first single taken from the band's upcoming album "Cast In Steel".
The new single is written by Paul Savoy and produced in collaboration with Erik Ljunggren who also did production on a-ha's last album "Foot of the Mountain". Ljunggren has also a background in that other famous Norwegian band Seigmen in case you didn't know. Producer and musician Lars Horntveth did the orchestral arrangement on "Under The Make-Up".
Note that some of the work on "Cast In Steel" will also involve British producer Alan Tarney who worked on the band's first 3 albums.
More news when we get it.