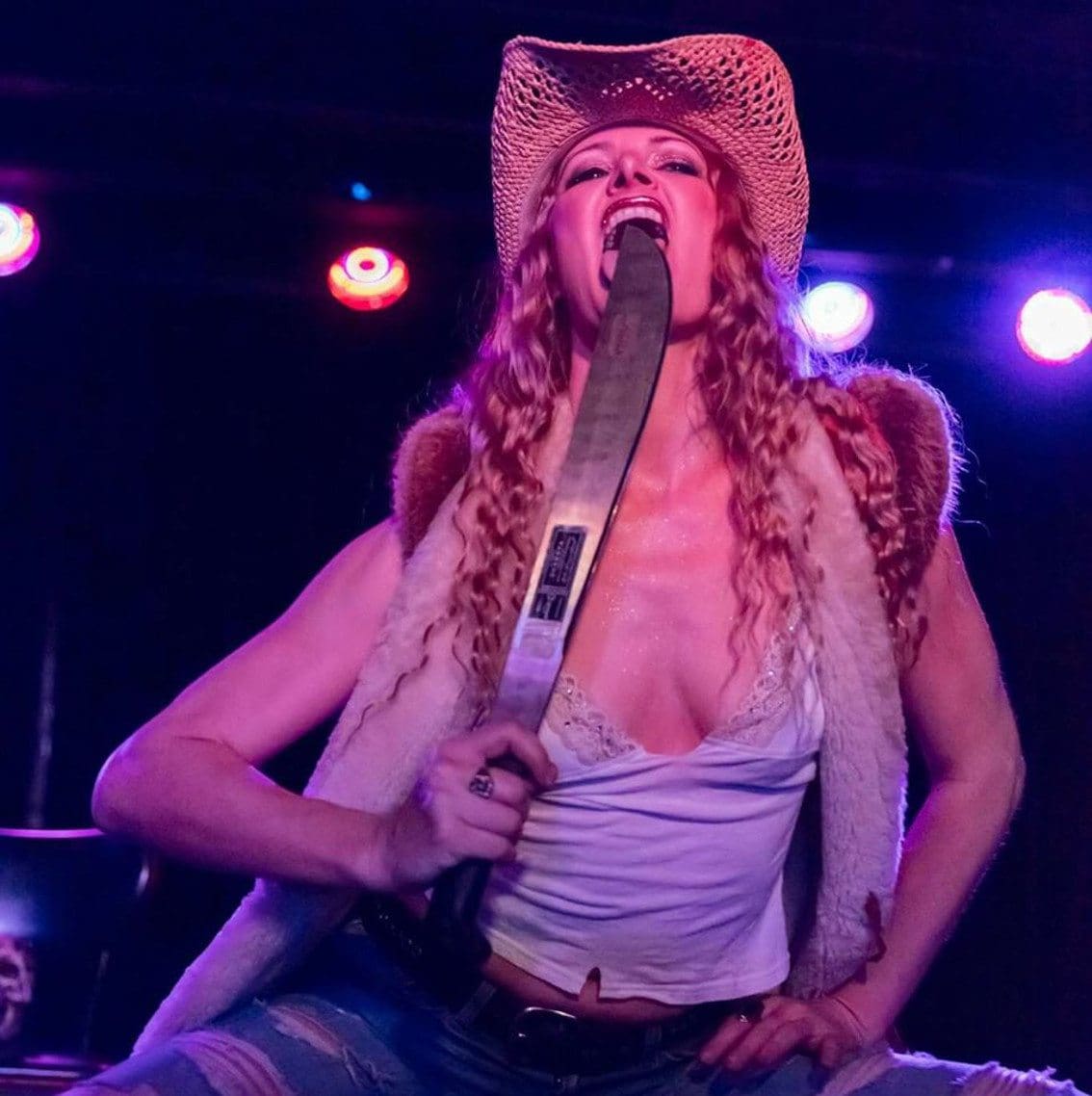 (This interview is a collaboration between Alfa Matrix – Side Line Music Magazine & Inferno Sound Diaries)
Officially out tomorrow, but already available now for free is the 4-track "50 Shades of Gay" download EP by Junksista. The EP is being released via Bandcamp to celebrate the international day against homophobia and transphobia. We interviewed a long range of artists involved on this free EP.
For the EP they collaborated with Valkyrie Beestings (The Priscillas,Lene Lovich Band), who you might remember from the Junksista track "Likeyourshoes". And that's not all, 2 other legendary figures from the electronic scene also joined the cause: Claus Larsen of Leaether Strip and Claus Kruse of Gaytron/Plastic Noise Experience. Both gay musicians delivered their very own, dancefloor-compatible versions of "50 Shades Of Gay".
Also included is a collaboration with the American dancer Gezelle Za Belle (see picture above) who is featured in a smashing (probably NSFW) video for the track which you can view below.
And here is the video!
We decided to also interview the involved artists in this great collaboration project: Junksista, Claus Larsen, Seba Dolimont, Claus Kruse, and more!
1
2
3
4
5
6
7