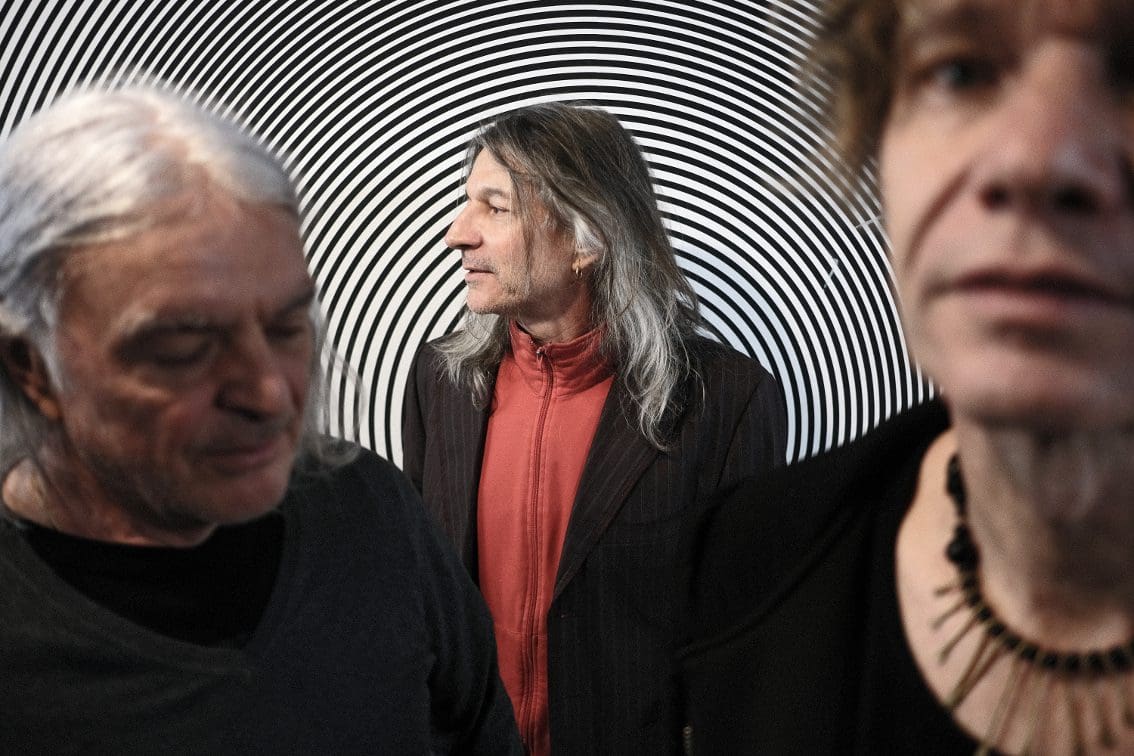 (Picture by Mehdi Benkler) Out on February 22 is the newest The Young Gods album "Data Mirage Tangram" via the Two Gentlemen label. A first single "Figure sans nom" (check it out below) was released already and a 2nd single with video ("Tear Up The Red Sky") will be out in a few days.
For the die-hard fans, the upcoming album can be ordered as a double vinyl set (including a CD).
The studio album is the first one since "Everybody Knows" was released 9 years ago. It also was a period of artistic confusion that followed Al Comet's departure and his replacement with the original bandmember, Cesare Pizzi. "Data Mirage Tangram" was created by Franz Treichler (lyrics, guitar, electronics), Cesare Pizzi (sampling, electronics) and Bernard Trontin (drums, percussion).
The Young Gods are a Swiss industrial rock band from Fribourg which formed in 1985. The band's original lineup consisted of a trio composed by a vocalist, a keyboardist/sampler operator, and a drummer. Their instrumentation often includes sampled electric guitars, drums, keyboards, and other samples. They have been very influential to artists such as David Bowie (just listen to "Outside"), Pitchshifter, Mike Patton, Sepultura, The Edge from U2 and so on.