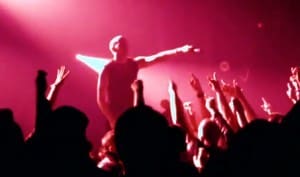 Out of the blue there is a new video teaser by Tamtrum for their "ATVFM (allez tous vous faire mettre)" CD/DVD (available here). Included on the DVD are live recordings of the band's farewell gig in Paris (Divan du Monde) in September 2012, but also their 30 minute live show at Hellfest in 2010. The DVD comes topped with some video clips as well as a 75 minute self-filmed "rock-umentary" shot on the road with and by the band members throughout 2005 to 2012.
The CD holds a 15-track compilation gathering the band's highlights, but also a bunch of unreleased songs and rare versions including fully newly rerecorded versions of the songs "Tantrum", "Extazy" and "My Vile Venom". Bandcamp buyers will get the full audio monty including also the live audio of the DVD (available here).
You can watch the new trailer below!
You can download the Bandcamp version below.