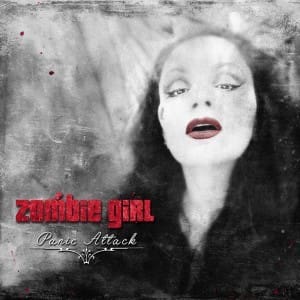 9 years after the band first appeared on the scene with the "Back from the dead" EP, and almost 6 years after their "Halloween" EP, Zombie Girl prepare a full comeback. A first indication of that comeback appeared earlier today when a few new releases appeared on the Bandcamp page and webstore of Alfa Matrix including that of a brand new Zombie Girl Ep called "Panic Attack".
The EP holds 6 tracks including "Panic Attack" and the B-side "Dead Inside". The title song got a club remix by famous UK DJ Simon Carter, Australian label mates Avarice In Audio and Acylum while the B-side "Dead Inside" is available in remixed versions by Aesthetische and Cardinal Noire. Presumably the original will be added on the upcoming album. Speaking of which, the upcoming "Killer Queen" album will be released this September.
You can listen to 3 tracks already, and download them instantly when getting the EP from Bandcamp. The official release is set for this Friday!