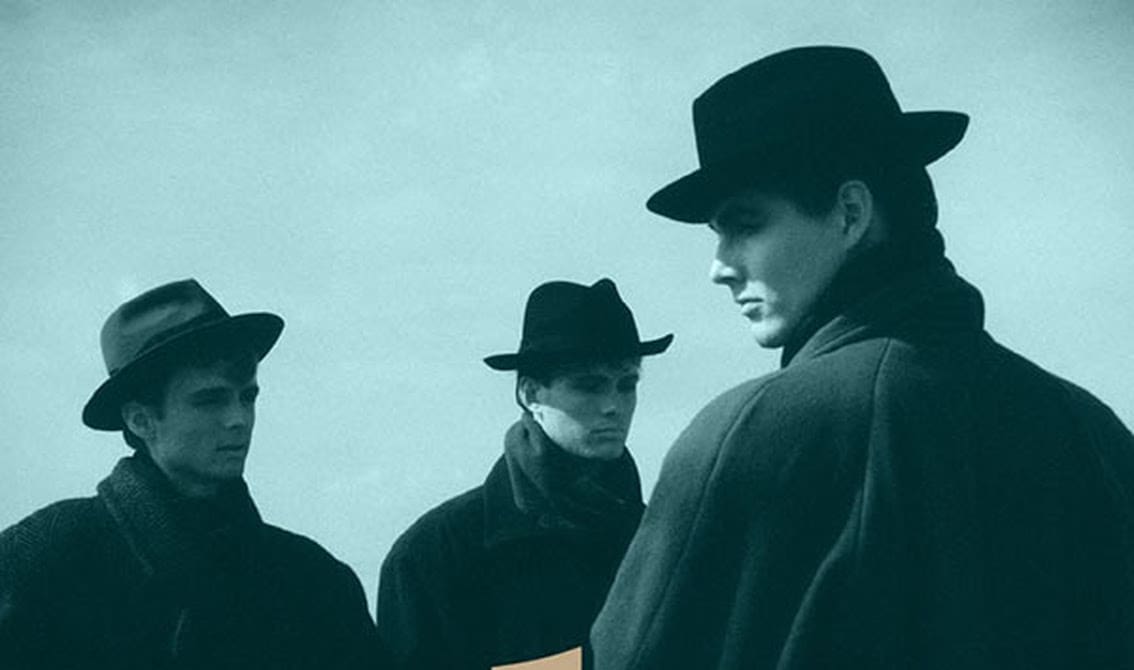 To follow-up their 30th anniversary celebration in 2015, the Norwegian trio a-ha will introduce a new double-disc compilation which will feature the band's biggest hits along with a selection of rare and unreleased remixes, including Kygo's recent remix of "Take On Me". "Time and again – the ultimate a-ha" will be available as a 2CD and digitally on March 18.
Order your copy now via Amazon !
.
This new, 2-disc collection holds a selection of songs from all 10 of the group's studio albums. Boasting 16 tracks, the second disc brings together rare and unreleased remixes of the band's music. In addition to Kygo's recent version of "Take On Me", the disc includes previously unreleased remixes for five songs: "The Sun Always Shines on TV" (Future Funk Squad's 'Radiant 4K' Remix), "Cry Wolf" (Jellybean Mix), "Touchy!" (House Mix), "You Are The One" (Dub Mix Edit), and "Blood That Moves The Body" (Three-Time Gun Mix). Also included: "Butterfly, Butterfly" (Steve Osborne Version) from the 2010 compilation "25".
a-ha will conclude its reunion this year with its 'Cast In Steel Tour' which will take the band in the UK, Germany, Russia, Belarus, Latvia, France, Holland, Austria and Switzerland before it finishes in Norway on May 7 for 30 shows in total. Side-Line will be present at the Oslo shows.
Track Listing
Disc One: Hits
01. Take On Me
02. The Sun Always Shines On TV
03. Hunting High and Low
04. I've Been Losing You
05. Cry Wolf
06. Manhattan Skyline
07. The Living Daylights
08. Stay On These Roads
09. You Are The One
10. Crying In The Rain
11. Move to Memphis
12. Dark Is The Night For All
13. Summer Moved On
14. Forever Not Yours
15. Lifelines
16. Celice
17. Analogue
18. Foot of the Mountain
19. Under the Makeup
Disc Two: Remixed
01. Take On Me (Kygo Remix)
02. The Sun Always Shines on TV (Future Funk Squad's 'Radiant 4K' Remix)*
03. Cry Wolf (Jellybean Mix)*
04. Touchy! (House Mix)*
05. You Are The One (Dub Mix Edit)*
06. The Blood That Moves The Body (Three-Time Gun Mix)*
07. Summer Moved On (Remix)
08. Minor Earth Major Sky (Black Dog Mix)
09. Velvet (New York Mix)
10. Lifelines (Boogieman Remix)
11. Did Anyone Approach You? (Reamped)
12. Celice (Mauracher Remix)
13. Analogue (CG's Electrosphere Edit)
14. Cozy Prisons (Aural Float Remix)
15. Nothing Is Keeping You Here (Steve Osborne Remix)
16. Butterfly, Butterfly (The Last Hurrah) (Steve Osborne Version)
* Previously Unreleased