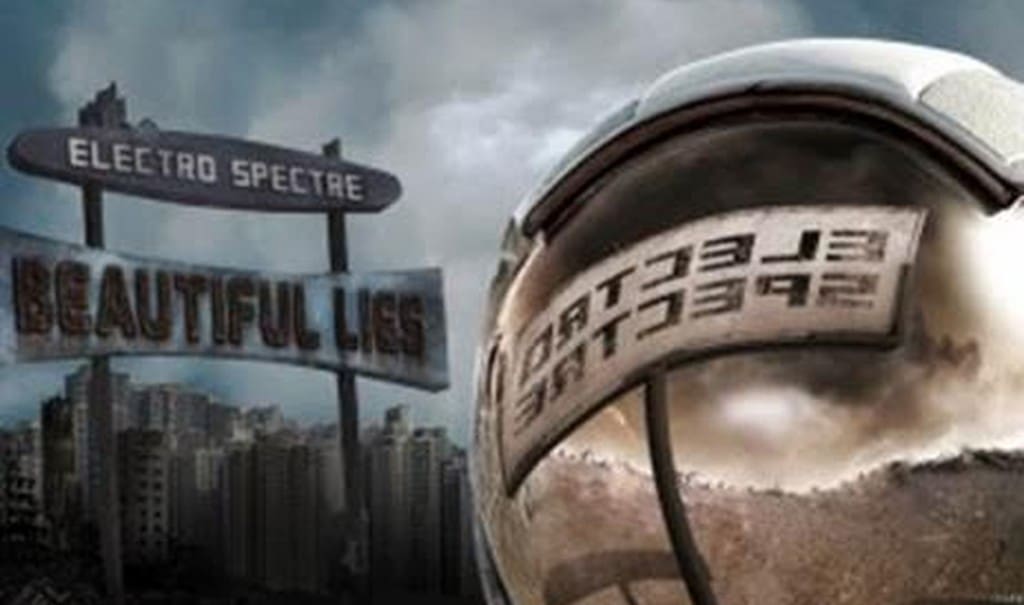 One of the best electropop acts is finally back with a new album. Out now is the new studio album from Norway's Electro Spectre: "Beautiful Lies". Released today, the album is again a good example of how this Norwegian duo has succeeded in creating lovely melodies produced by Isak Rypdal with the excellent vocal lines by frontman Alexander Björneboe. The album is the follow-up of the 2014 released "Bullets & Desert Blooms" album.
You can stream "Beautiful Lies" right now on Spotify (see below) or download it via iTunes and other stores. Note that a limited edition golden plate CD is also available.
We have had the opportunity to listen to the album since a few weeks now, and it has literally been on every single day. Note that the band went for a rawer vintage synth production this time using only the bare necessities.
"Beautiful Lies" is supported by the new single "Never Let Go" including a new music video – watch it below:
In further news, the Oslo based band announces that a new "Essentials" album filled with the best from Electro Spectre's catalogue will be released later in 2016.