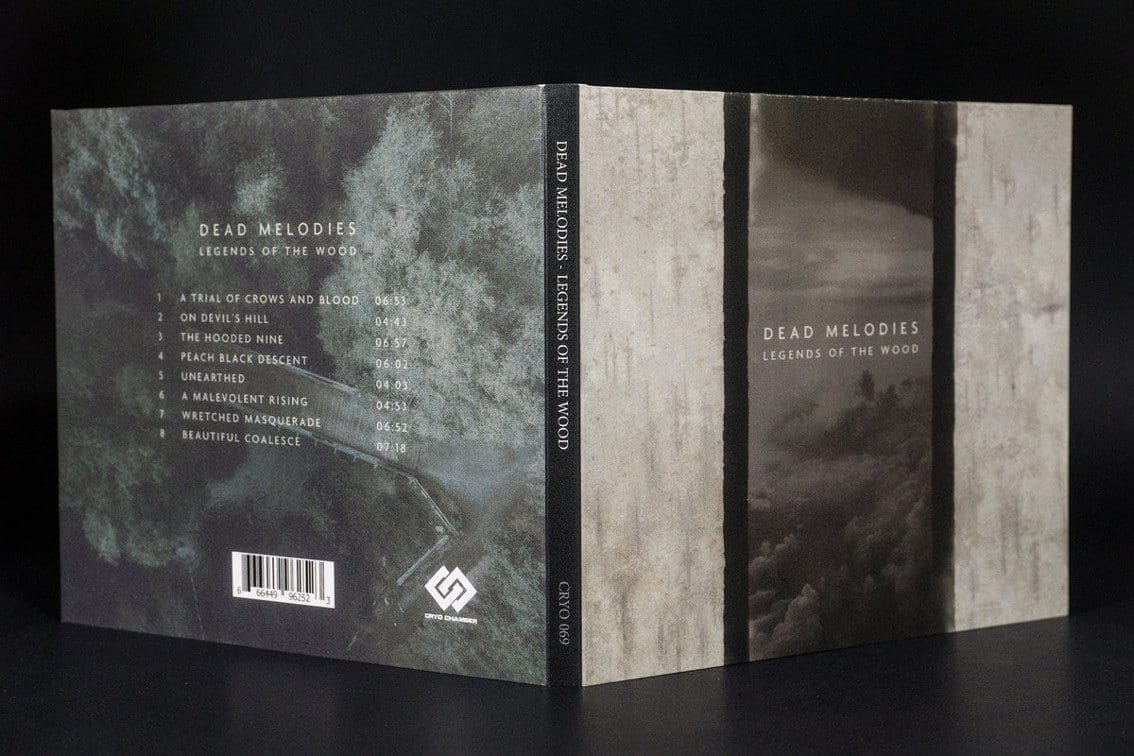 The UK dark ambient artist Tom Moore aka Dead Melodies has released his Cryo Chamber debut with "Legends of the Wood". The album features lush field recordings, detailed soundscapes and melancholic melodies. In short, a nice addition to the collection of high fidelity dark ambient fans.
It's the 3rd album for Moore who previously (in 2016 that is) released the albums "Parallel Existence" and "Subtle Imperfections".
Active since 2006 Moore's diverse musical catalogue started with Indigolab which resulted in ten albums and EPs plus a large amount of collaborations but nearly always featuring his trademark acoustic guitar. In late 2014 he switched focus to explore the ambient musicworld. Since the project's inception, he has released 3 EPs and two full length albums, the latter through Norwegian net label, Sparkwood Records, who also host Moore's side project, ambient post-rock band, Understated Theory.
You can preview the 8-track album "Legends of the Wood" below and download it straight from Bandcamp, or order the album housed in a 6-panel digipak, also available via Bandcamp.