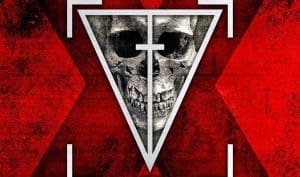 Out by mid-August and available right now for ordering is the newest single by Suicide Commando. Titled "The Pain That You Like" the maxi-CD is limited to 999 hand-numbered copies. The title song features Front 242 singer Jean-Luc de Meyer on guest vocals.
On the b-side track "Crack up", the band pays homage to the sound of their early days.Next to the originals you can expect remixes of both tracks by Suicide Commando themselves (Pleasure & Pain Remix), as well as Pride & Fall, C-Lekktor, FragileChild, Pleasure & Pain and Decoded Feedback.
You can order this single right now.