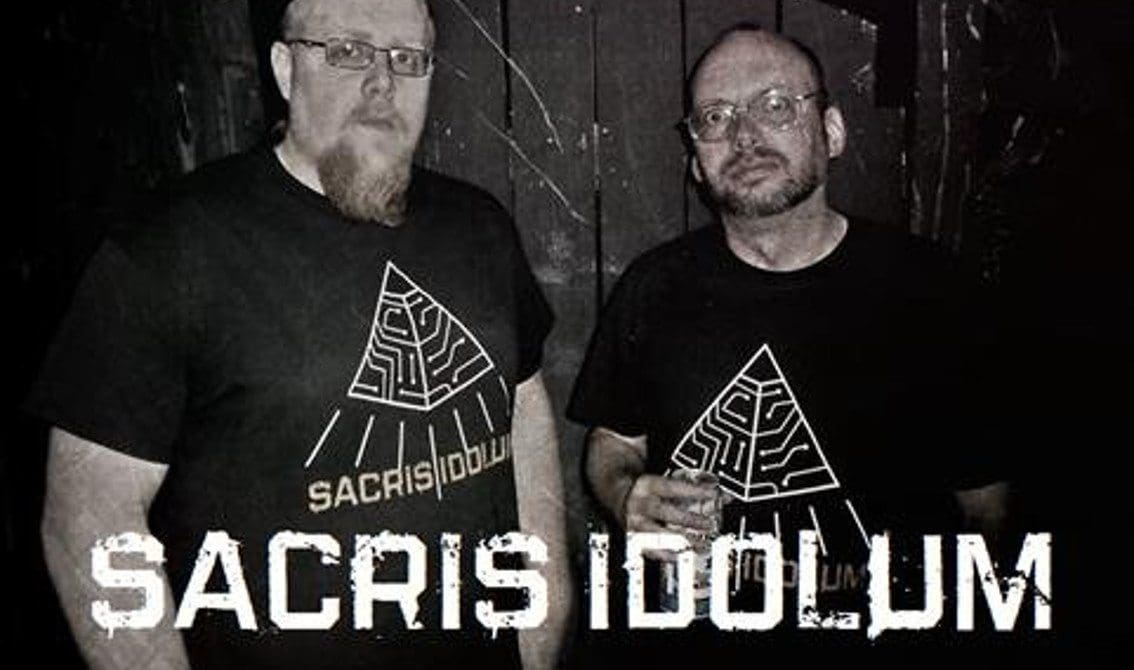 The 64th track on our free download compilation "Face The Beat: Session 4" (featuring 92 tracks) is by the cybergoth act Sacris Idolum which is based in Bethlehem, PA.
This is very dark material and at the same time also very genuine. It reminded us a bit of the early days of electro industrial, when you got hold of this obscure tape with some tracks that really pushed you to find out some more about the band behind that song. Sacris Idolum has since they emerged on the scene in early 2016 released a couple of download singles via their Bandcamp page. The track we offer here from this duo is a rework of the track released in March 2016.
The band is at the moment pretty busy working on new material, so hopefully we'll hear from them in the next few months. For now, make sure to follow this newcomer on Facebook.
Listen to "Malicious Compliance [V​.​2] " below anddownload it right here.
Check our "Face The Beat: Session 4" page on Bandcamp to discover the other 91 bands. All donations will go to charity.