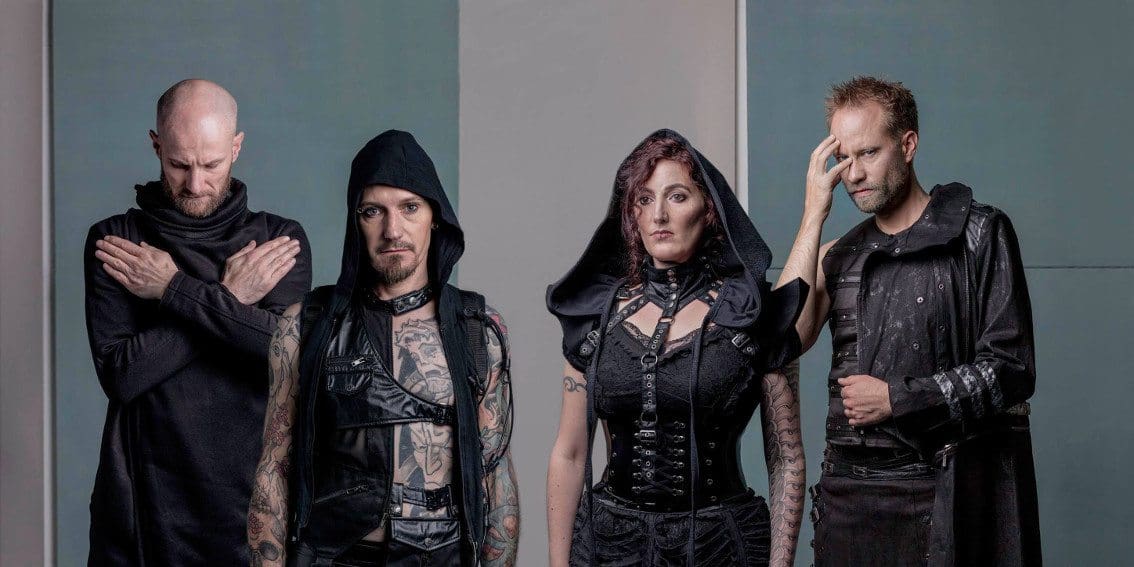 (Photo by Viorica Cernica) The – excellent ! – Dutch teutonic electro combo Schwarzblut have a new album in the pipeline. The band announced the news on Facebook where they also revealed the complete trackless of the new album which is going to be titled "Idisi".
"Idisi" will be available as CD and 2CD, both in deluxe gatefold packaging. The official release date will be announced soon.
Check the artwork and track list below.
Schwarzblut (full name: Die goetheanistische Tonkunstgesellschaft Schwarzblut) was founded in 2007 and signed with Alfa Matrix in 2009. Through Alfa Matrix the band released the EP "Sehlenwolf" (2009), their debut album "Das Mausoleum" (2010) and their sophomore full-length release "Maschinenwesen" (2012).
Early 2014 Schwarzblut returned to the scene with the 5-track EP "Bis aufs Blut". April 2014 the band released their 3rd full-length album "Gebeyn aller Verdammten", followed by the 10-track EP "Judas" in 2015.
In 2017 the band released "WIldes Herz", a collaboration with the German band Saeldes Sanc which you can check out below or here on MCD.