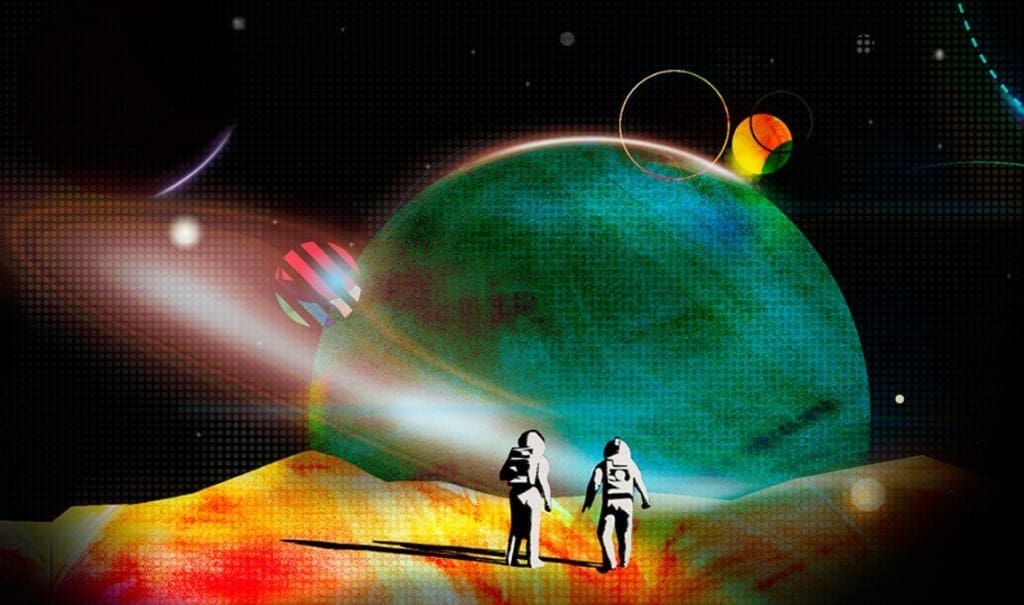 The excellent female fronted French electropop act Foretaste will finally release its new album, next September that is. To keep you waiting the new single "Lost in Space" will be released in late April/early May. Like for the previous albums, XX & XY have chosen a central theme for this new album: Space and science fiction. Fans of classic American Sci-Fi literature are in for a good treat.
A 6-track CD version of Lost In Space is now available for pre-order from BOREDOMproduct's webstore. This is a very limited edition including 2 exclusive tracks and remixes from album tracks, so don't wait to much to reserve your copy.
Tracklist:
Lost in Space (remix)
My Absolution
I Know Where to Find You (remix)
Paradise of the Broken Hearts (remix)
Diving In Hell – CD exclusive
Lost in Space (hyperspace remix) – CD exclusive
A free download of Lost in Space is also available from the label's brand new Bandcamp page.