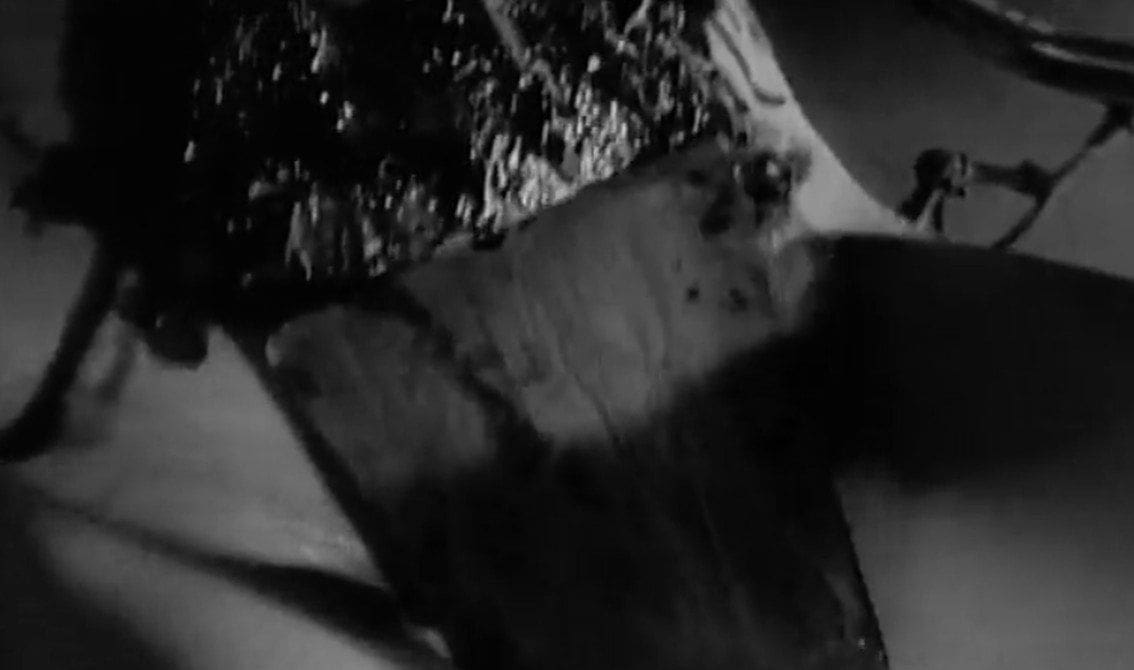 In 1993 Nine Inch Nails released the 20 minutes short film "Broken" (often referred to as "The Broken Movie") featuring 4 music videos from the "Broken" EP. The film itself consisted of segments shot in the style of an amateur snuff movie based on a scenario by Trent Reznor. For those unfamiliar with the term, a snuff movie is a movie in which an actor is actually murdered or commits suicide.
Anyhow, the director behind this NSFW short film was Peter Christopherson of Throbbing Gristle and Coil fame although the music videos themselves were directed by various other people: "Pinion" and "Help Me I Am in Hell" for instance are credited to Eric Goode and Serge Becker, while "Happiness in Slavery" is credited to Jon Reiss. The latter video, for "Happiness in Slavery", was banned by music video channels worldwide. You can see below why.
Much to the dismay of fans, the film was deemed too explicit and was never released officially. Trent Reznor did distribute the film himself via hand-dubbed VHS tapes in the 90ies. Good to know, in order to know who would leak the material, Reznor gave the tape to various colleagues with video dropouts at certain points so he could know who redistributed copies in case the movie would surface. The biggest leaker resulted to be Gibby Haynes of the Butthole Surfers.
The film is now available from the Archive.org website under fair use laws, and you can view it below. You might want to refrain from viewing it on a public computer or at work as it includes a person being executed by hanging; enema; fist fucking; teeth being ripped out; a man being tortured, raped and killed; necrophilia; …