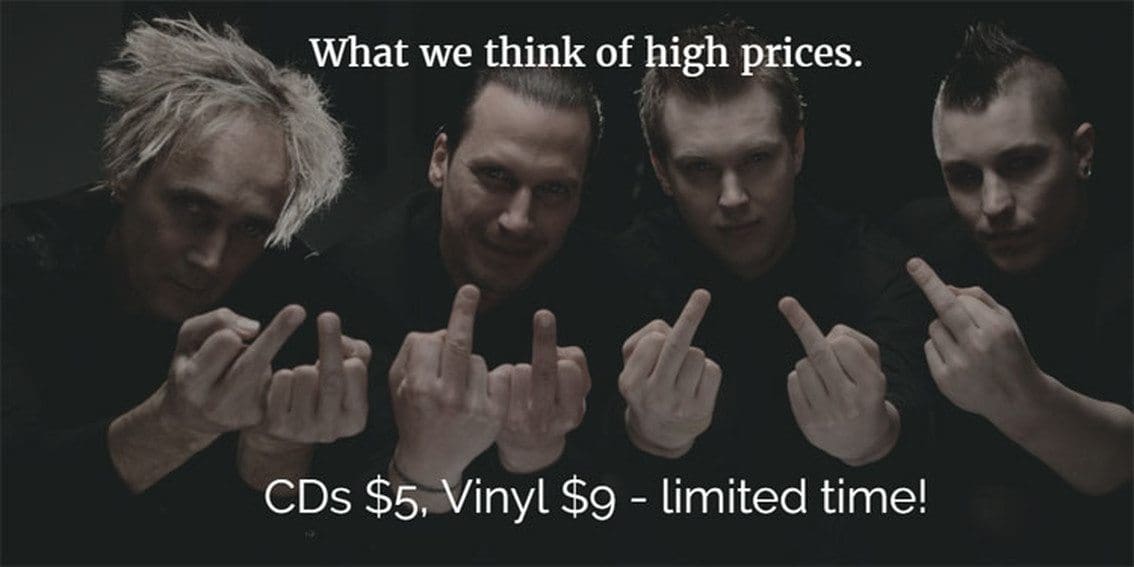 The fine people at Storming The Base are in a midsummer mood so it looks like. They have launched a midsummer sale with super cheap CDs, cassettes, and vinyl from the industrial music front.
Just to give you an idea, many CDs, MCs and 7inches are available at $5, LP at $9 and 2LP sets at $18. The store went for a tongue-in-cheek banner with Front Line Assembly in the leading role as you can see.
Click here to find the discount page.
Tip for a smart buyer: include less cheaper items with your order, you'll be saving on shipping when combining items. And for all Americans, it's free shipping after $100.
The sale runs while supplies last.