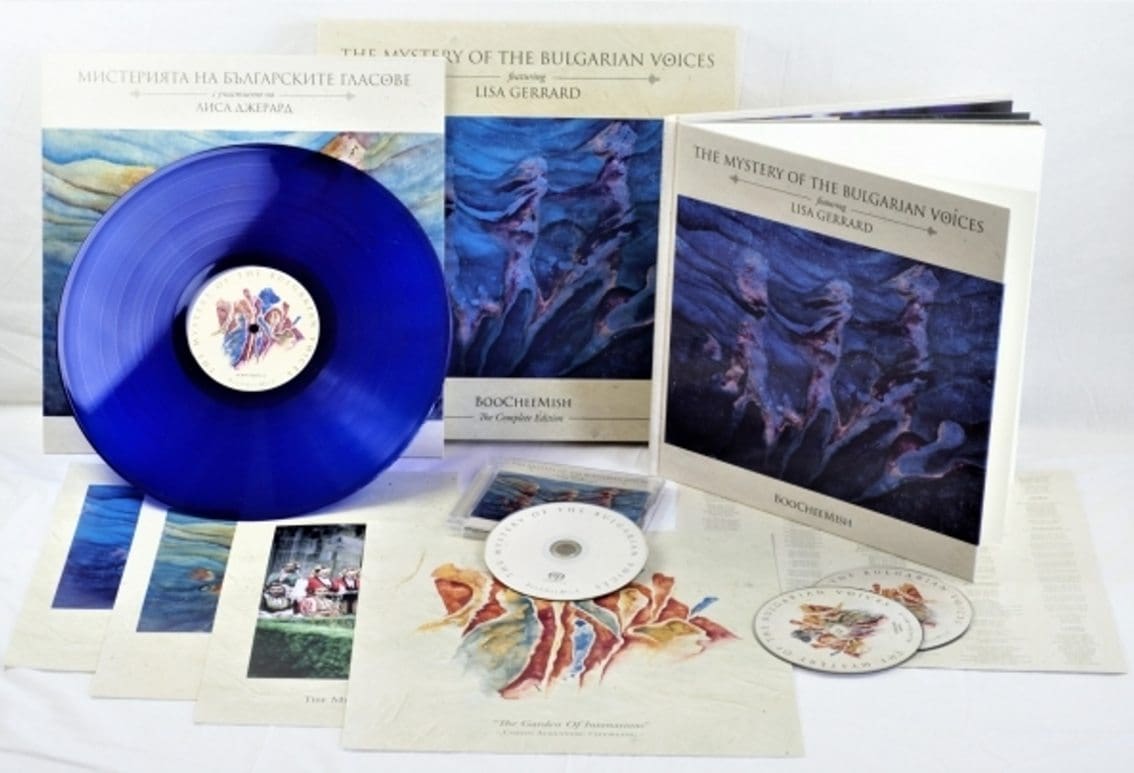 The Mystery Of The Bulgarian Voices will release their first album of new studio recordings in over two decades on May 25th, 2018. Better known to many as Le Mystère des Voix Bulgares, "BooCheeMish" sees the esteemed Bulgarian choir performing together with Lisa Gerrard (co-founder of the duo Dead Can Dance) on several tracks.
The new album will be out in 4 different formats: CD/vinyl/2CD artbook/3CD + blue vinyl boxset. The complete edition box set includes the 2CD artbook, a box-exclusive blue 180g LP with cyrillic lettering on the sleeves, a super audio CD and 4 artprints. Only 1000 copies are available.
You can order all formats right here, but be VERY fast, this will sell extremely quickly.