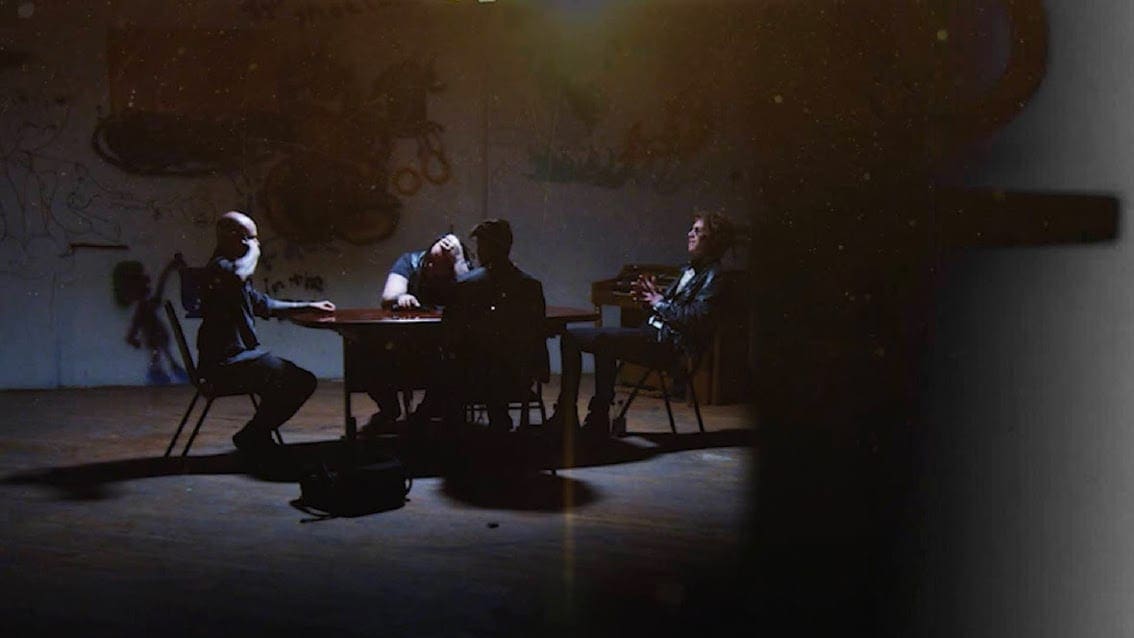 "Chemical" is the latest single from industrial act Go Fight. The song is taken off their new album "Toyko Sexwale", which was released earlier this year. The song was written and composed by Jim Marcus, founder of the legendary industrial act Die Warzau.
Jim Marcus: "When I was younger I used to hate so much shows like Bewitched and I dream of Genie because they were all about these magical people – women with magical powers – and they were all with these dullards – men who wanted them to be no magical. I wanted to showcase that here in this video – to show how someone magical doesn't really need anyone in their life to be that magic person. So I asked Nicole to be in to – one of the most magical people I know. We had a lot of fun with the song and with the video."
The video for "Chemical" can be seen here.
Jim Marcus, the lead singer of the seminal 80s industrial band Die Warzau, started Go Fight in 2013 with fellow Die Warzau member Dan Evans. The duo called the music they produce 'Electroscuzz'. Integrated in the project as well are Marcus' son Mission and drummer Vince McAley (Cubanate, Chemlab).
Below is the download version for "Chemical", an 11-track long single!