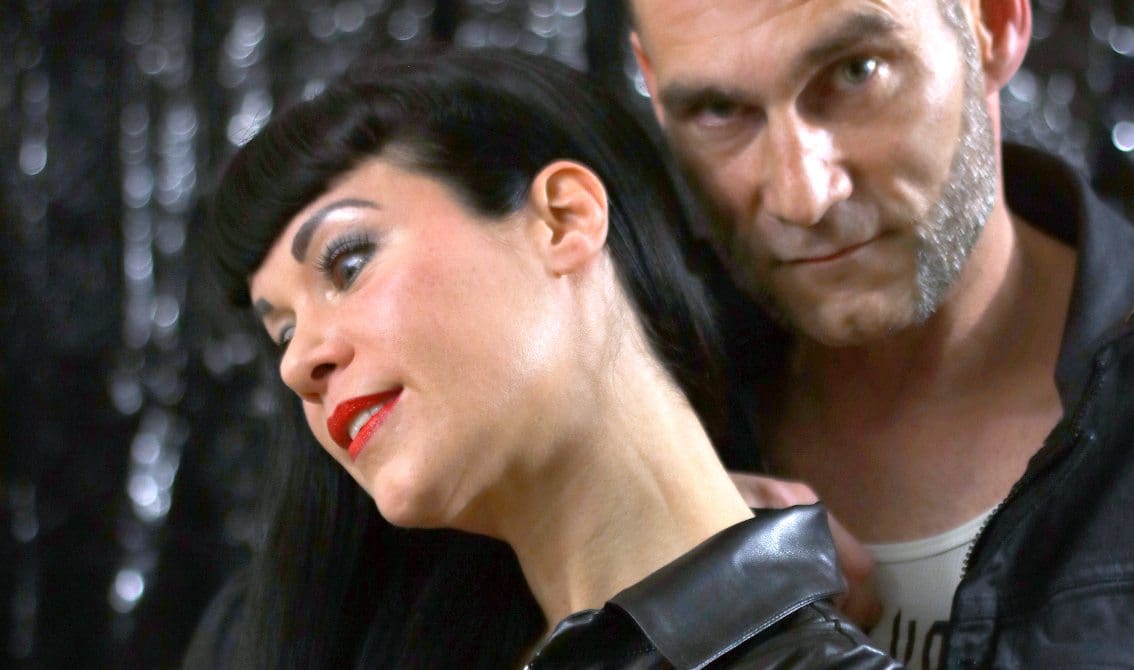 In 2007, Rene Nowotny, keyboarder with the EBM-legends Armageddon Dildos, joined up with his wife Andrea to form AD:keY which was the follow-up project to Rector Scanner. The oldschool label Electric Tremor signed the duo and released the debut album "Thema Nummer Eins" in 2008. It featured instant clubhits like "Hoch die Hämmer", "Elitär" or yet "Tanzflächenhooligan". 3 more albums followed: "Thats it!" (2010), "Astrogator" (2012) and "Anthropozän" (2015).
Anno 2017 the band is signed with Alfa Matrix and releases the download EP, "Shameless", featuring 7 tracks including 3 mixes of the title track plus 3 remixes of the track "Ich reanimiere dich" and a remix of "Mein Weg". Soundwise you can expect EBM with a fresh contemporate touch which should particularly please the Nitzer Ebb fans amongst you all.
The band is currently completing their 5th album for their new label Alfa Matrix
The EP is available for immediate download from Bandcamp, you can preview the tracks below.