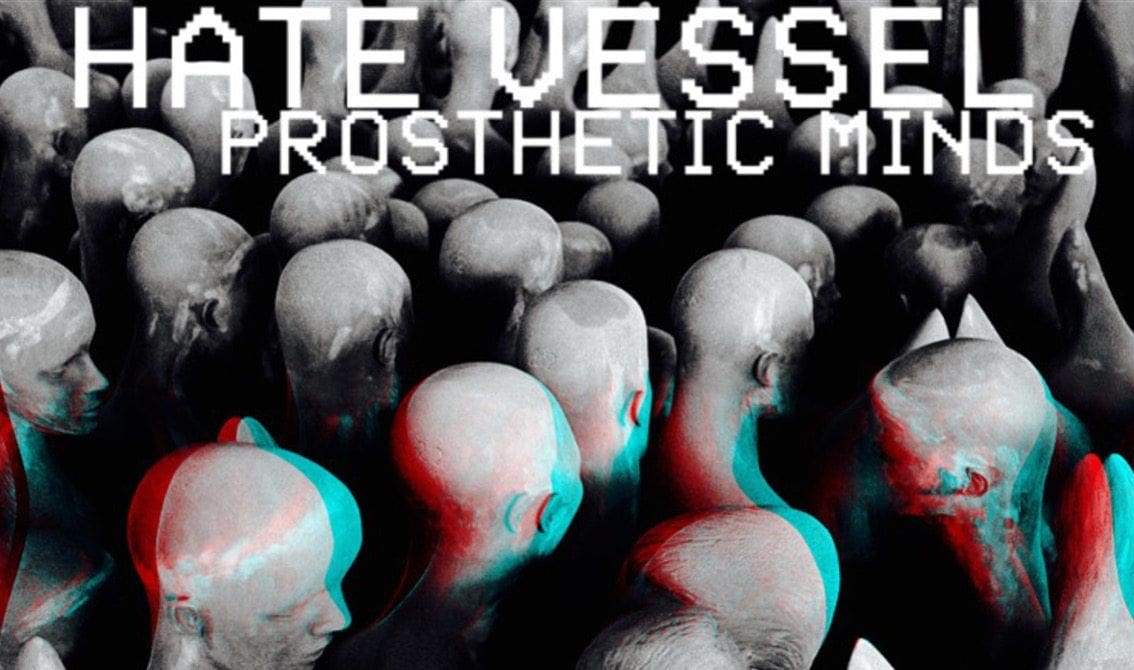 Out on December 12th via Zero Sum Records (Believe digital) is the new single "Prosthetic Minds" by the industrial act Hate Vessel. You can now exclusively preview the track on Side-Line weeks before the official release.
Hate Vessel is the creation of Joe Crudgington, who began writing alone in 2013 after becoming disillusioned with traditional band set-ups and the inability to convey the sounds he wanted within them. Whilst rehearsing for early solo renditions of Hate Vessel, he was approached by Paul Traveller, who liked the sound and feel of the music and expressed a wish to play drums within the band. They were soon joined by Nik Butcher (bass/electronics) who found the band online, and most recently by guitarist Richie Symons who will add their live set up.
Joe is musically influenced by bands like NIN, Marilyn Manson, Skinny Puppy, and electronic drum and bass artists such as Noisia and Current Value. He is also drawn to unsettling, abrasive sounds, imagery and score from horror motion pictures; and the works of prolific authors like George Orwell, Hunter S Thompson, and William S. Burroughs.
You can now listen to "Prosthetic Minds" below, enjoy!