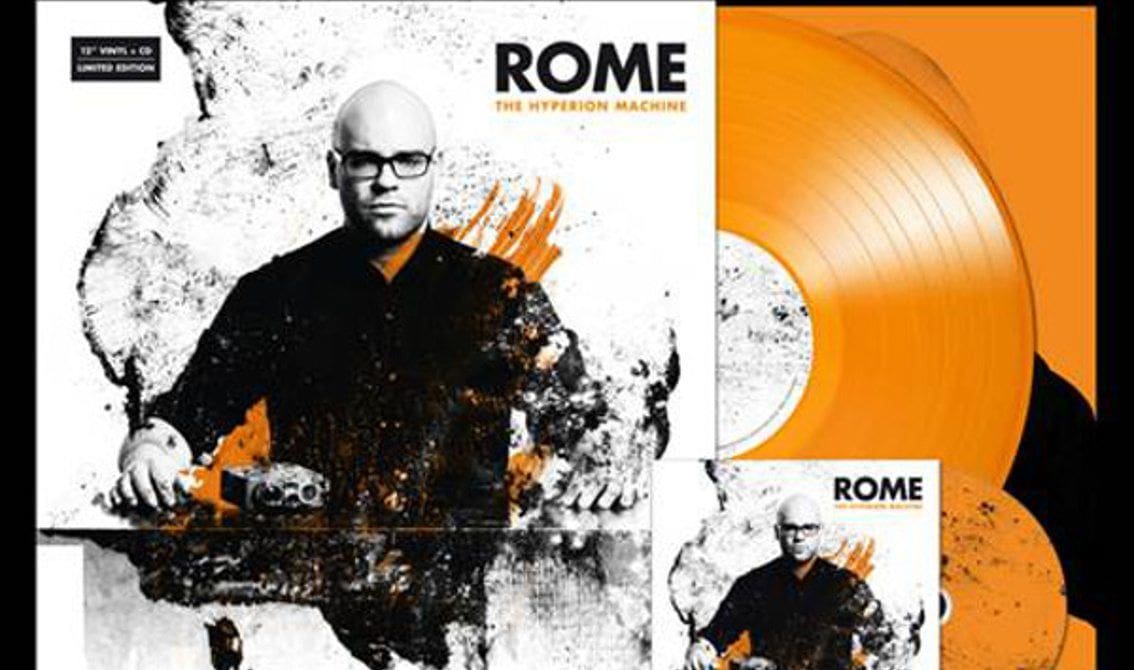 "The Hyperion Machine" is the new album from the Luxembourgian project Rome. The new 13-track album features songs in the vein of Rome's trademark blends of dark folk and post-industrial wave. Scandinavian fans will be delighted to find that the album also features a duet ("Stillwell") with legendary Swedish singer Thåström. You can order the album now from this mailorder on CD but also on mega-limited orange vinyl (including the CD version).
Here's a first track from the album: "Cities of Asylum".
In further Rome news, the band sees it's 2006 album "Berlin" reissued on white vinyl. "Berlin" was the band's first release and showed mastermind Jerome Reuter joining his punk and sing-songwriter genres roots with somber and experimental dark folk. This vinyl is hand numbered and personally signed by Jérôme Reuter and can be ordered right here!
Here's a track from this album: "The Orchards".