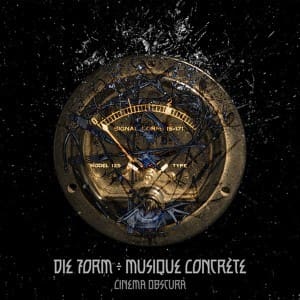 The French post-industrial and electronic act Die Form have announced that they will reactivate their own label Bain Total. The first product to be released via Bain Total will be "Cinema Obscura" by Die Form ÷ Musique Concrète, the new solo-project of Philippe Fichot.
The release should hits the streets on November 20TH and will count 12 tracks.
Below is a first extract of the next project.
The last Bain Total release – if memory serves us right – was the "Phenomena of Visitation" VHS released in 1995.