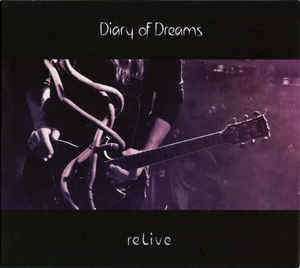 Out in the next weeks is a live album by Germany's Diary Of Dreams. "Relive" was recorded "without brandishing or producing it to death", as the band says, "it is just what it is, and it is what it was: live."
In other words, it means that the recordings were not tampered with overdubs, cuts or new elements but kept the way they were, including errors if made. The 2CD set, counting 22 tracks, was recorded at Diary of Dreams' 'Grau im Licht' tour in Hamburg, Leipzig and Berlin in November 2015.
The 2CD set is coming with a 16 pages booklet and can be ordered right here.