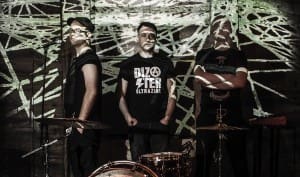 Dependent Records announce that they have started to work with the Polish trio Clicks. The band are about to finish work on their debut album "Glitch Machine". Clicks play a mixture between electroclash, minimal EBM with glitch elements 'and something unique' as the label says.
Only enough the label refers to the 3 members as 'nerds'.
You might have heard from Clicks for their sampler tracks on "Septic" and "Dependence" plus their remix of Dismantled's "The War Inside Me". You can still order these releases right here.