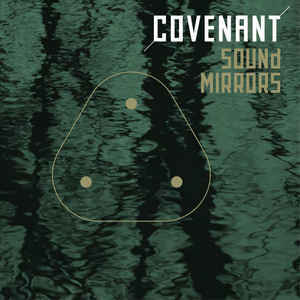 Out by mid-November is "The Blinding Dark", Covenant newest album (as you could already read here). For this album long-standing Covenant member Joakim Montelius has once again taken more responsibility in the studio than on their previous works, the material sounds more though out due to this.
Also a few weeks ago we informed you about a vinyl release (available here) next to a 2CD set (available here), but there's more. A large (vinyl-)sized box set including the 2CD hardcover book, a 3LP set, photo prints and a signed certificate will also be released (you can place your orders here, be fast, Covenant items don't stay too long in order modus when limited).
The 3LP set includes the "Psychonaut EP", a download code for the album and some exclusive digital bonus material (namely the tracks "Death of Identity (full version)", "Wolf Hour", "New Dawn").
USA fans, note that Storming The Base where these items can be bought offers free shipping on orders over $100!