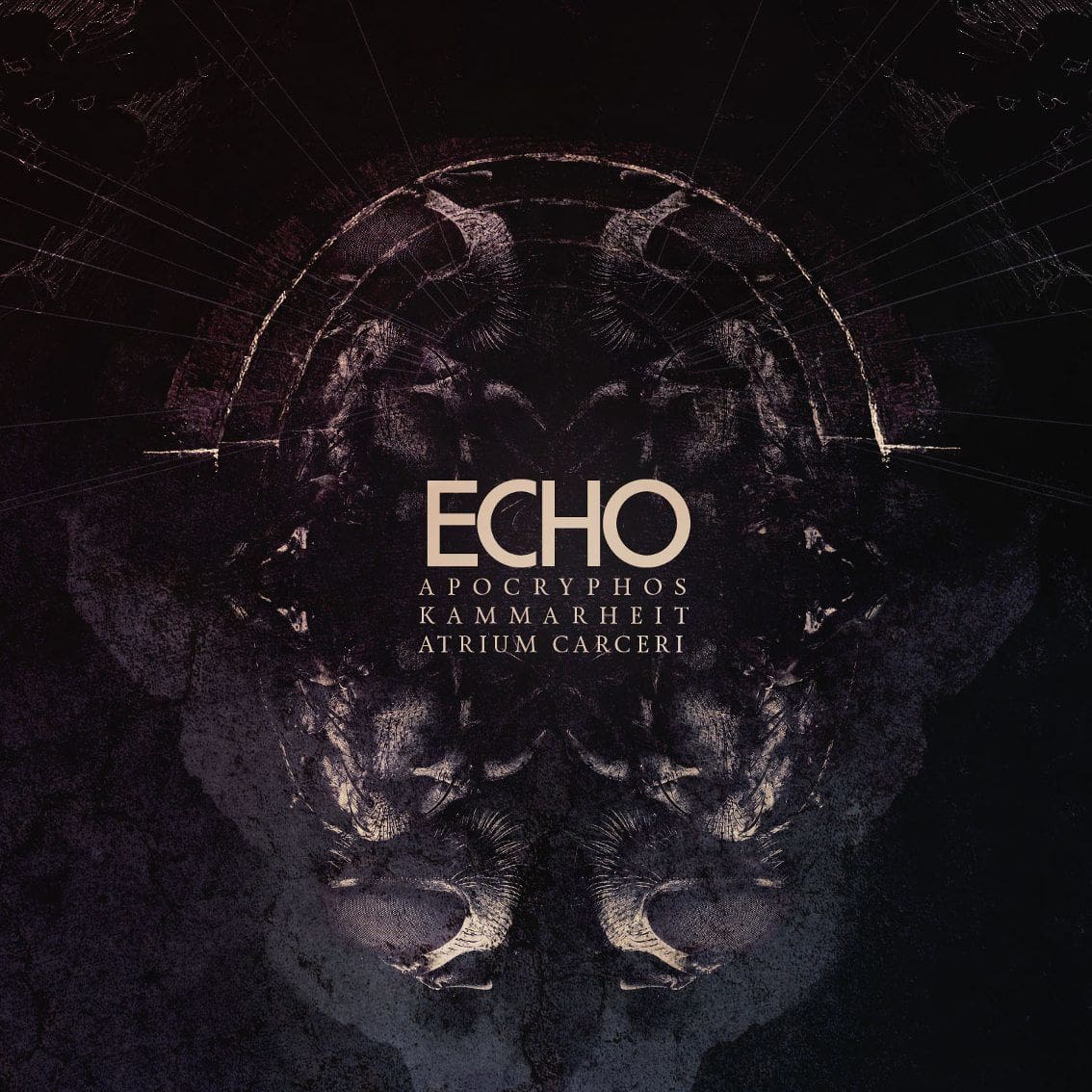 The fine dark ambient label Cryo Chamber has just released a new release for the 'threesome' Apocryphos, Kammarheit, Atrium Carceri: "Echo". "Echo" is the follow-up of the last album "Onyx" by Simon, Pär and Robert.
"Echo" explores mankind's weakness to self destruction: "As nature is cyclical so is man's will to destroy. Like a Moth drawn to pulsating light, the painful histories of the past echo with terrifying glee."
You can listen to all of the tracks below. Next to the HQ audio download, the album is out on a CD in full color 6 panel digipak, plus you can also get the CD in one bundle with "Onyx" at a discounted price. Apocryphos is Robert Kozletsky, Kammarheit is Pär Boström and Atrium Carceri is Cryo Chamber label owner Simon Heath. Note that Heath – as usual – took care of some excellent artwork (and mastering).
An excellent release to enjoy during the very cold Winter!