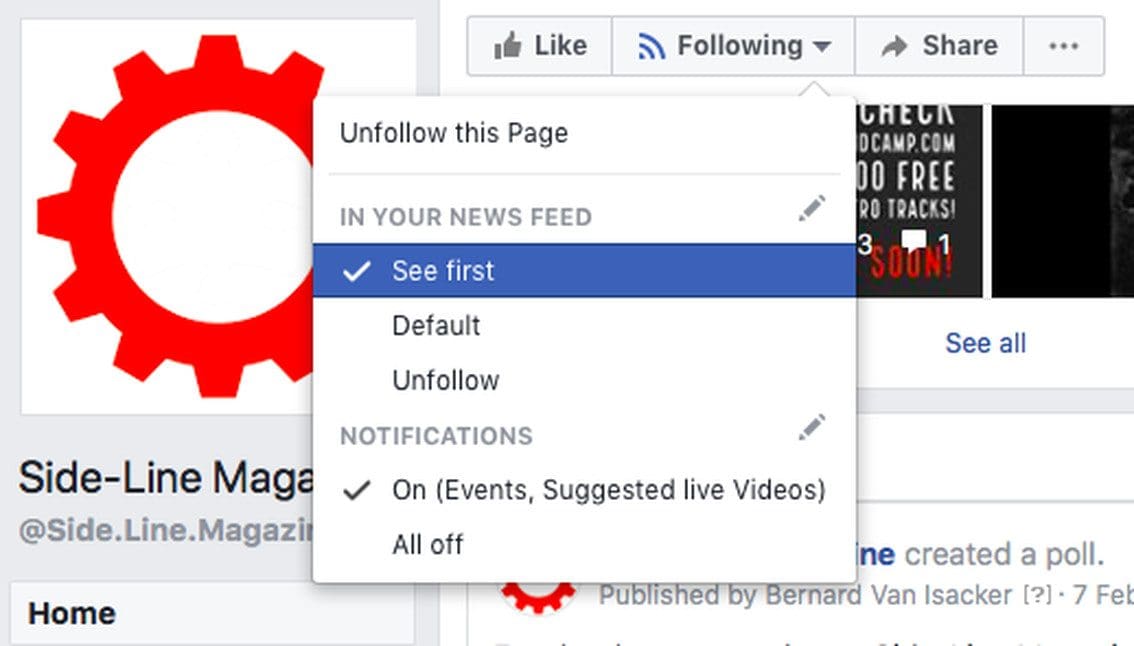 Facebook is seriously undermining the reach pages have these days. This is no problem for online shops since they get an immediate return on their investment in ads. But it is a problem for news organisations like Side-Line who do not have the deep pockets to pay for reach. Facebook for instance will only push the news we post to our followers if we are willing to cough up 840 US Dollar… per post.
Ridiculous, but there is a way around.
In order to keep on getting our news in your newsfeed, there is just one simple thing you need to do.
Step 1: Surf to the Facebook page of Side-Line.
Step 2: Klik on the icon 'Following' and then select the option 'See First'.
The operation is the same on the desktop and mobile version of the social media monopolist. Below is also a video we posted on our Facebook page of how to proceed.