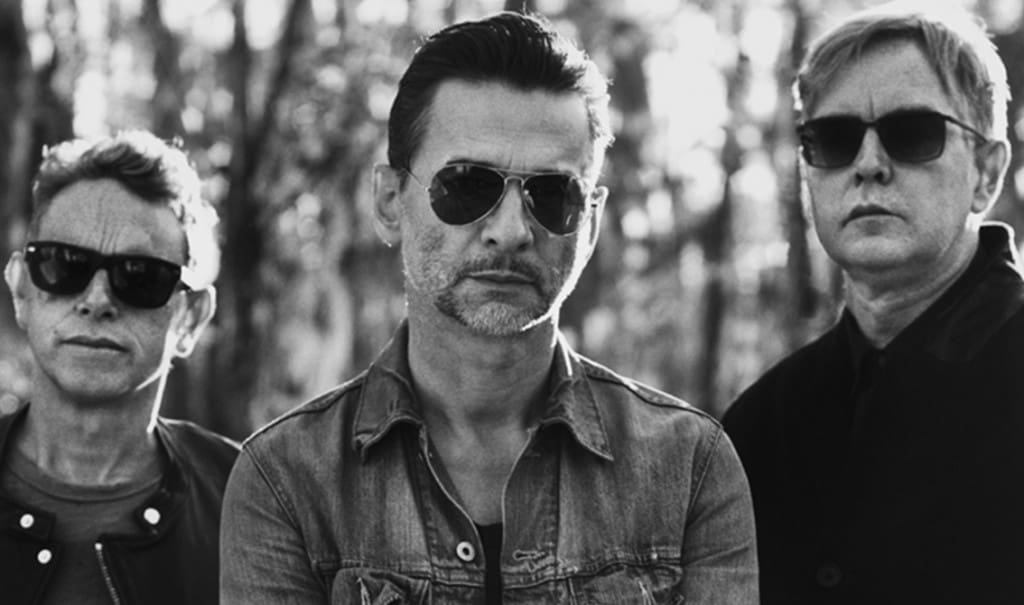 On Friday we asked our readers via various social media what they'd like to hear on the new Depeche Mode album. We selected 10 wishes/desires from that list.
Some wishes we post below will not surprise you, some other might sound less familiar. Let's see if you agree with what fellow fans expect from a new Depeche Mode album. For the die-hard fans, this is what other fans think, you might disagree or agree.
The answers you will find here were taken from tweets, Facebook comments and mails we received since Friday. If you (don't) agree, then feel free to leave your comments in the comment field below each 'wish'.
1. Bring back Alan Wilder

Well, that wasn't a surprise wish, and it's also the one posted the most. Here's what fans have to say about their dream to see Alan Wilder join Depeche Mode again.
Mike Jordan: "His arrangements and studio production really made DM what they were. Not interested in Dave's latest album with the Soulsuckers and would hope that album serves as a vehicle for his 'I'm a blues man' streak and that is fully exercised before they gather to write new material." But many people also realise that this will never happen. Mike Jordan: "I know he's not going to come back. I've had the conversation with him a few years ago when he came through Texas as Recoil. Twice. Once in Austin and again in Dallas. We chatted during load-in and before the doors opened about various things, some sort of involvement with DM on a regular basis, and his reply was a very kind, "no". But it's that ear for arrangements and composition that really made the difference for the band early on and especially as they learned to trust him more in a production role. Find THAT. That is what has slipped away from them."
A few other fans disagree with the call for Alan Wilder, such as Rocky Costanzo: "Thank God the guys in the band don't live in the past like the fans do. If they gave the fans what they wanted (Violator parts 2,3,4) their careers would've ended years ago just like all of those other 80's new wave bands. Bringing back Alan is NOT going to take DM back to the Violator days. It's over, people. Alan has been gone for 20 years. He walked out. He quit. Let it go and take some time to actually listen to their new material instead of hoping that the 80's are coming back. Playing the Angel, SOTU and Delta Machine are all solid DM albums!"
But for many Alan Wilder remains the key to good music, and that's not all. Bob Meyer: "First, you bring back Alan and make an album that is a cross between Black Celebration and Music for the Masses. And then for the best part, have a Pre-Violator Tour for the Masses!!! maybe even another 101 movie to end up at the Rose Bowl again."
A few female fans saw something more than just music in a possible return of Alan Wilder. Amanda Stock: "(My) wet dream? Wilder. Clean shaven."
1
2
3
4
5
6
7
8
9
10