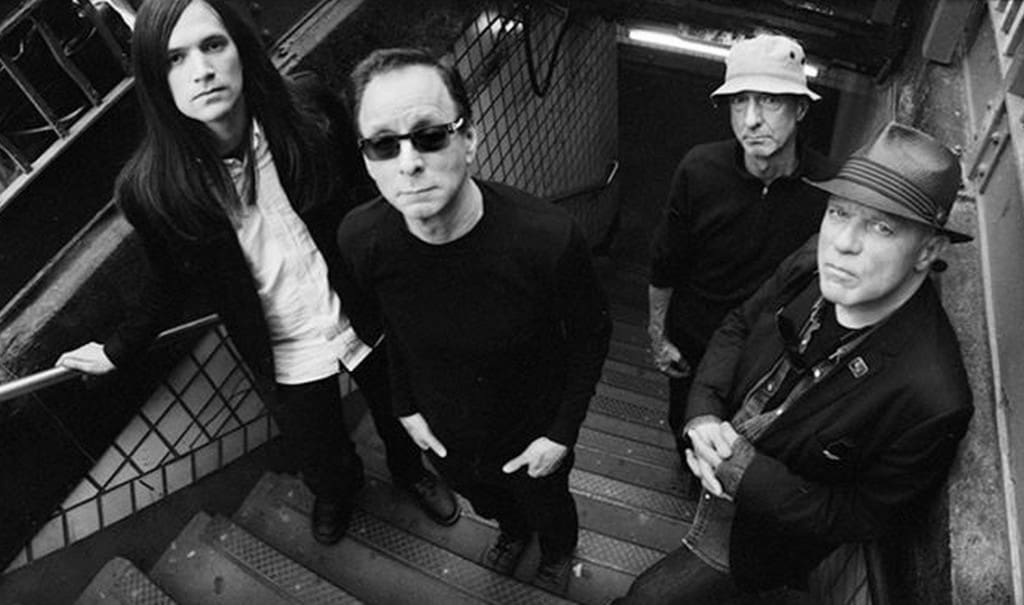 Due April 29 is a brand new (mini) 8-track album by Wire. "Nocturnal Koreans" follows the release of WIRE's self-titled album last year. You can listen to the first single (and album titled track) below.
Note that Bruce Gilbert did not participate in this album as the current line-up now exists of Colin Newman, Graham Lewis, Robert Grey and Matthew Simms.
Here's the first single:
It's been almost a decade since Wire reemerged from their post-send hiatus, during which — not for the first time in its history — the band appeared to have run its course.
UK-based Wire was formed in London in October 1976 by Colin Newman (vocals, guitar), Graham Lewis (bass, vocals), Bruce Gilbert (guitar), and Robert Gotobed (drums). They were originally associated with the punk rock scene and were later central to the development of post-punk.
Between 1981 and 1985, Wire ceased recording and performing in favour of solo and non-Wire collaborative projects such as Dome, Cupol, Duet Emmo, and several Colin Newman solo efforts. Gotobed left the band in 1990, after the release of the album Manscape. After his departure, the band dropped one letter from its name, becoming "Wir" (still pronounced "wire"). It was not until 1999 that Wire again became a full-time entity.