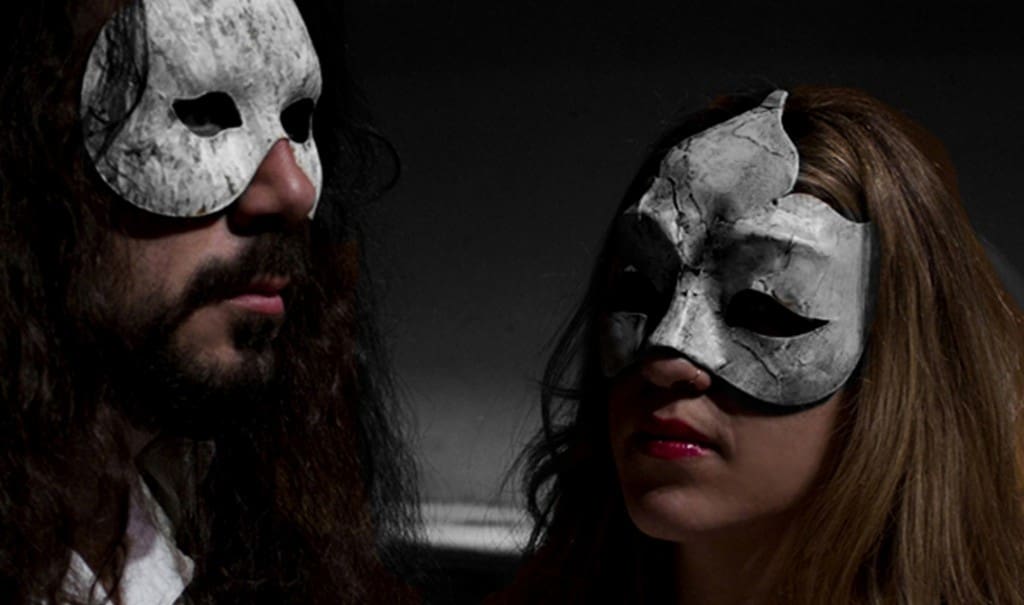 Track 16 on our free download compilation "Face The Beat: Session 3" is by the Greek act Daemonia Nymphe. On "Face The Beat: Session 3" the band offers "Hypnos" as reinterpreted by the experimental electronica German duo Beefcake aka Gabor Schablitzki and Volker Kahl.
You can listen to the track below.
Daemonia Nymphe (the project by Spyros Giasafakis and Evi Stergiou), is an ethereal world music ensemble. They are the first artists worldwide to compose and perform improvisations with reproductions of ancient Greek instruments manufactured by Nikolaos Brass. Credits include: 10 albums on several different (German, Italian French) labels, live performances in USA and Europe, music composition for films, documentaries, theatre, stand-up comedies and fashion shows. They also completed collaborations with international musicians such as Peter Ulrich(ex-Dead Can Dance), Dessislava Stefanova (London Bulgarian Choir), Psarantonis, Alkinoos Ioannides, Dimitra Galani and Louisa John Krol among others, and were featured on compilations by European and International labels which include songs by Daemonia Nymphe along with tracks by Lisa Gerrard, Loreena McKennitt, Ladytron and many others.
You can find more info on Daemonia Nymphe on their official website.