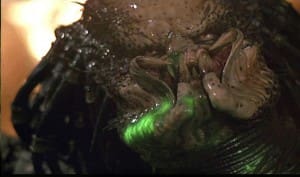 A few days ago we talked about Neill Blomkamp's "Alien 5" and Ridley Scott's "Prometheus 2" being prepared, today we can announce that "Predator 4" is also in the making. "Iron Man 3" director Shane Black – whom starred in and co-wrote the first "Predator" movie – is working on a fresh sequel to the 1987 original "Predator" movie and this together with Fred Dekker.
Originally announced to be a remake or a reboot of the franchise, Black later said that it was to be a sequel. No more details are known about the plot. The movie should be out by in 2018.
Produced by 20th Century Fox, the "Predator" series started in 1987 with the film "Predator", which led to two sequels and novel, comic book and video game spin-offs. Related to the franchise are the "Alien vs. Predator" films, which combine the Predator with the creatures from the "Alien" film series.