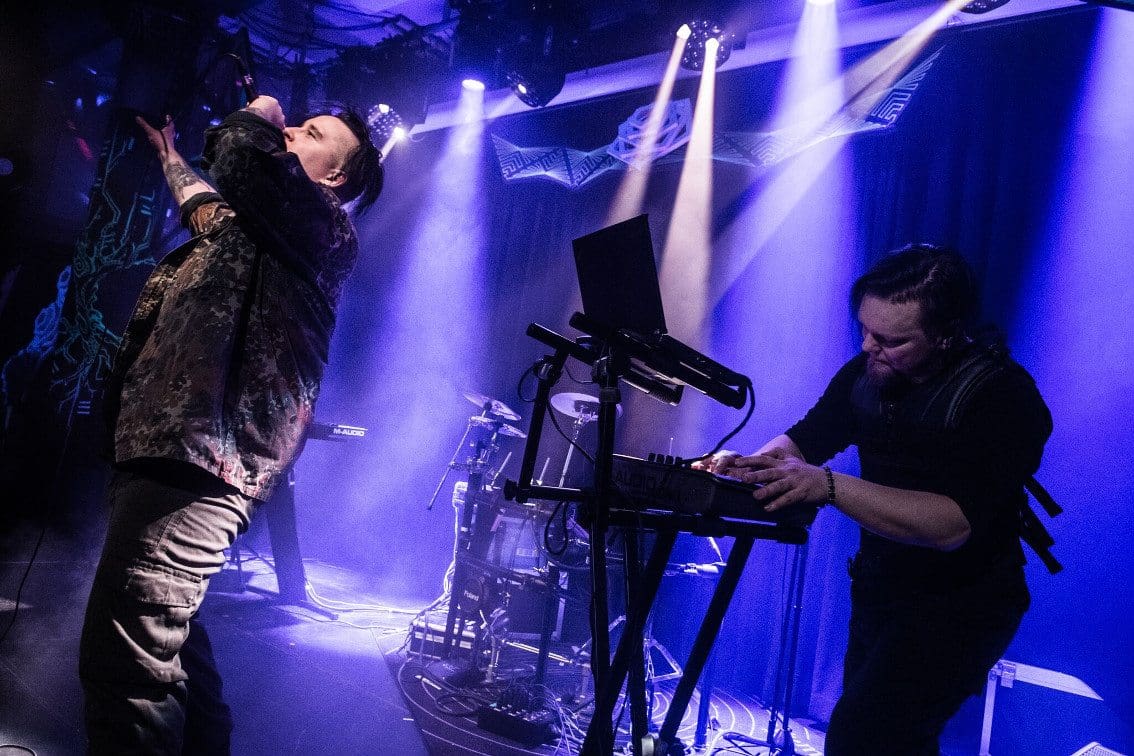 Good news for those who want to see the Finnish based dark electro / aggrotech band Miseria Ultima live at work. The band has just confirmed that they have started rehearsing for shows in Spring 2018 and so far 4 shows have been officially announced (with at least 1 tbc).
The confirmed gigs include shows in Spain, Estonia and Finland – including some with acts like Larva and Noisuf-X. The first liveshow of 2018 for Miseria Ultima will be in the Tallinn Music Week 2018, Estonia on April 6.
The band is in the meantime working on new material.
Miseria Ultima was formed in Finland in 2016 by Aleksi Martikainen and Kimmo Huhtala. You can describe the band's music as a combination of EBM and dark electro mixed with other electronic music genres. After forming Miseria Ultima, the band made a first demo, "Unfocus", which they released digitally in the beginning of 2017. As a result the band got signed on Advoxya Records and released their debut album "Phosphor" in October 2017.
You can check out the band's official website or join them on Facebook. Downloads can be obtained via the band's Bandcamp page.
We also just added them on our playlist on Spotify as opening act: