Genre/Influences: Electro-pop, body-pop.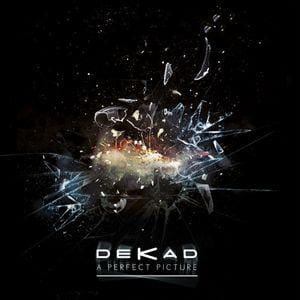 Content: This is the 4th full length by the French electro-pop project Dekad, and the first album in 4 years. The previously released EP "Poladroid" served as a real solid teaser to this new work. The rather long hiatus separating this new work from "Monophonic" (2011) seems to have due to a serious change in the line-up, Dekad becoming a solo-project.
There's no better way to take off than the EP-title song "Poladroid" revealing a perfect balance between a great and dry EBM bass line and the familiar electro-pop elements characterized by divine bleeping arrangements. The song is fully representative for the harder passages of the new songs, which have been also accomplished by an intriguing astral sound dimension. Next to the leading male vocals this song also features female backings by XY (Foretaste).
BOREDOM Product is a real 'big' family featuring a few bands and that's what this album illustrates. Next to the backing vocals of Foretaste's XY there also is a contribution of Member U-0176 (Celluloide, Thee Hyphen) who co-produced the work while Darkléti (Celluloide) did some backing vocals on "Tied Up".
It's maybe a little less subjective to say that the typical bleeping sequences running through this album are one of the Celluloide's trademarks, but on the other side it once again enforces the philosophy of this label as being a real family.
The entire work doesn't sound in the vein of "Poladroid", but there are a few more 'harder' cuts like this other EP-song entitled "Tied Up" featuring backing vocals by Darkleti. This is another solid body-pop song with an extra retro-like feeling and interesting lyrics, which sounds as a kinky allusion to life. The harder side of this work comes back at the instrumental "Perfect Picture", which sounds like a powerful intermezzo. It's all a question of taste, but this harder side of Dekad is absolutely irresistible and a noticeable evolution in sound. The good-old vintage touch is always hanging over the work and another noticeable song in the genre is "Beautiful Inside".
"A Perfect Picture" also features softer sounds delivering a perfect balance between harder and sweeter songs. Different songs in this sweeter approach can be heard, but I have a little preference for "Miss Me", which vaguely evokes Depeche Mode influences. The song reveals a dark theme about death.
A last song I want to mention still is the last one of this opus. "The Guilt" is a real interesting cut as it concerns a rather atypical electro-pop track. This composition is characterized by impressive sound manipulations and fascinating noise signals. It clearly reveals the diversity of the new Dekad work.
Conclusion: Dekad alternates between harder EBM driven cuts and sensitive softer songs supported by dark themes about life. This work reflects maturity and sound creativity!
Best songs: "Poldaroid", "Perfect Picture", "Tied Up", "Slowmotion", "The Guilt".
Rate: (DP:8)DP.
Band: www.dekad.online.fr / www.facebook.com/dekadmusic
Label: www.boredomproduct.online.fr / www.facebook.com/boredomproduct