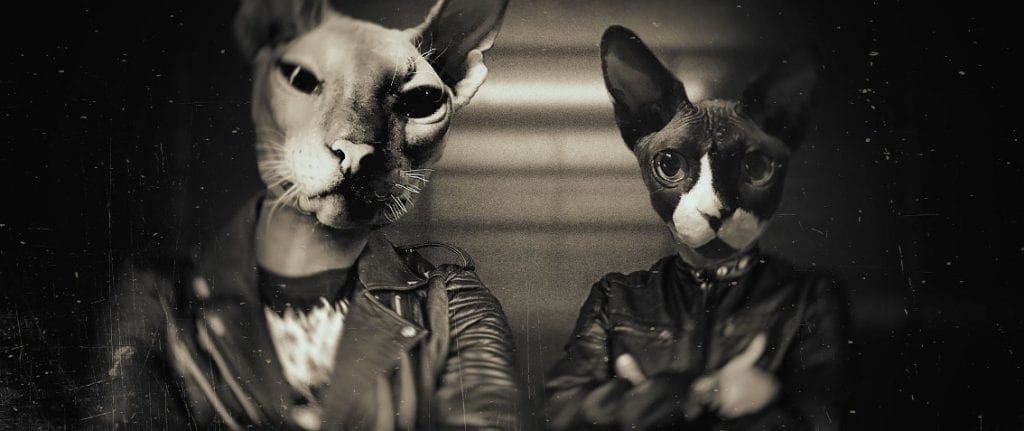 The 12th track on our free (or pay-what-you-want to support our charity work) download compilation "Face The Beat: Session 5" is by the German dark electronic rock act CattaC.
The project is signed to the fine German label darkTunes and was formed in 2016 by the duo Jens Helmis (frontman) and Christian Schinköthe who – as the bandname already suggests – have a strong love for felines. The band is live strengthened by 2 guitarists and a female backingvocalist. We were not only impressed by the music but also by the visual approach as you can see above.
The band's first album release via the label was "Let Us Fall Together", an album holding 12 songs of which one is the track we feature today, "Hold On Your Souls". Expect minimalistic electronics mixed with dark vocals. Out as well is the album "Rising Demons", again featuring the band's trademark approach. A duo to keep an eye on, do follow them on Facebook!
You can listen to "Hold On Your Souls" right below.
Check "Face The Beat: Session 5" on Bandcamp to discover the other bands. All donations will go to charity.