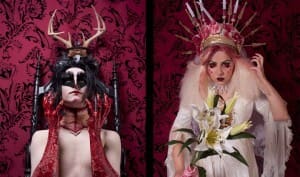 Out now and available for immediate download from the Alfa Matrix Bandcamp page are 4 new EPs. The first is the "Emulgent disfigurement" EP by the label's newest sensation Venal Flesh. The 2-track EP features a completely revamped version of the track "Emulgent Disfigurement", originally from the "Remotum Ex Carnis Sancta" demo, along with the exclusive b-side "Mizbehi (Blood Of Angels Upon My Altar)".
Next is Dream Recall with the 5-track "In Control" EP. Dream Recall is the minimal project by Gerry Hawkins (Avarice In Audio) and Chris Anderson (Echo Grid). Finally there are 2 brand new EPs from Metroland, the "The Manifesto" EP and the "The Manifesto (Spacious Edition)" EP.
You can download all 4 below.