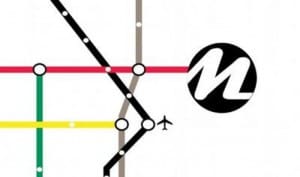 Good news for the Metroland fans that were too late to get hold of the band's sold out debut "Mind the gap" 2CD box set. The band's label, Alfa Matrix, got hold of a few extra copies which were returned and has put these up for sale now on their webstore.
Out now for Metroland is their brand new download single "The Manifesto", taken from their recently released 3CD album "Triadic Ballet". The single is available in a normal edition and a spacious edition via Bandcamp.
You can listen to these singles below.