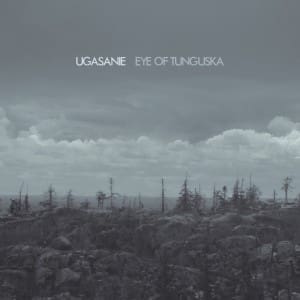 The third album from Ugasanie on Cryo Chamber, "Eye of Tunguska", is now available for pre-order. Just go right here to the label's Bandcamp page to place your order.
The release is based on a rather frightening incident which took place in the 1990s in late autumn in the taiga. Says the label: "Not far from the epicenter of the Tunguska meteorite impact site. A group of students went hiking to to see this legendary site. They lost their way after they decided to spend the night in one of the winter huts built by hunters of the land. Their mutilated bodies were later found near an old abandoned geological base with radiation burns. Ugasanie explores this incident together with photographer Alexsandr Yakushev in this eerily cold and unforgiving dark ambient release."
Out on 22 September 2015.
Note that the album is also available right here as a 6 panel full color digipak or as a 3CD bundle ("White Silence", "Call of the North", "Eye of Tunguska"). All CDs come in full color digipaks.