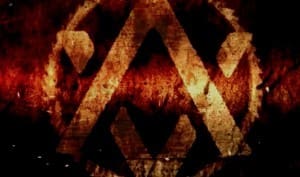 Out of the blue the dark electro hit machine Alien Vampires have released a 2 minute and a half long video teaser for their upcoming album "Drag You To Hell" which will be out later this Fall on Alfa Matrix.
Nysrok and Nightstalker spent the last couple of years at The Old Truman Brewery studio in Brick Lane (Shoreditch) London (UK), conceiving the newest Alien Vampires chapter.
More details on the new album will be announced soon, but we already know that the album will feature guest appearances by Sin Quirin (Ministry), Attila Csihar (Mayhem,Sunn O)))), Charles Edward Alexander Hedger (Mayhem) and Nero Bellum (Psyclon Nine)!
Here's already the teaser video. Enjoy!