Genre/Influences: Synth-pop.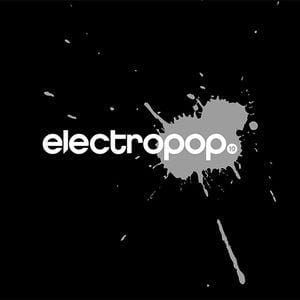 Bands: Electro Spectre, Kartagon, Pos.:2, Electro Planet, Zero-Eq, Sinestar, Heliophile ao.
Content: The "Electropop"-series celebrates its 10th edition featuring 13 bands and 13 songs devoted to synth-pop music. Next to some familiar and upcoming names active in the wider fields of electro-pop Conzoom Records also reveals some interesting less familiar names.
The first cuts are pretty sexy and well-crafted. Dead Man Recovering and Electro Planet both deal with well-crafted and danceable synth-pop music. This is a beautiful debut and perfect teasers to the more famous and great remix of Electro Spectre's "Your Love Is A Criminal" by The Vibe Of Vice. This song features all ingredients to make a divine pop composition.
The pleasure goes on with another well-crafted and subtle feature by Kartagon. Two more essential contributions have been provided by Naommon and the terrific Pos.:2 and their outstanding "This Is Only Electropop".
One of the absolute revelations for sure is Sinestar and the song "Fortunes Faded". This is a UK band whose song was produced by Richard Silverthron (Mesh). It sounds melodic, powerful, danceable and simply accomplished. This is a band to keep an eye on!
The 2nd part of the compilation remains fully enjoyable although there are not as many attention grabbers. I however have to mention the beautiful feature by The Voice And The Snake and the colder pop-style by Zoon Politicon. This band awoke from a hibernation of 15 years and struck back with a new EP released on Conzoom Records.
A last and essential element about this work is the mainly extended format of all songs. That's the usual formula of this sampler series to get maximum joy!
Conclusion: I've always liked the "Electropop"-series, but this volume for sure belongs to the best ones thus far.
Best bands: Sinestar, Pos.:2, Electro Spectre, Kartagon, Zoon Politicon, Dead Man Recovering.
Rate: (DP:8)DP.
Label: www.conzoomrecords.de / www.facebook.com/conzoomofficial