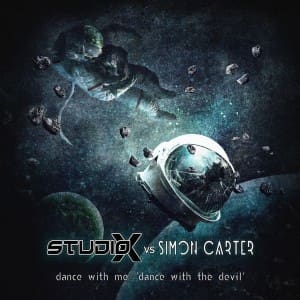 UK's Simon Carter and Australia's Studio-X mastermind Lawrie Masson, strike back with an all new 10-track EP announcing the forthcoming album "Ad Astra Volantis". The 10-track release is available as a download via Bandcamp and holds no less than 7 (!) bonus songs to accompany the title track. The 2 other tracks are an alternate edit and a 00tz00tz remix of the title song.
Available now for immediate download!
You can listen below.