Genre/Influences: Industrial-rock, cyber-punk, cinematographic.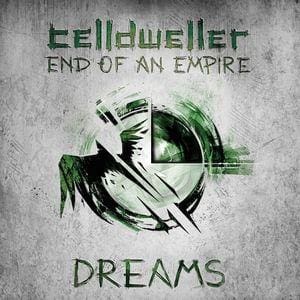 Content: Celldweller is a real work addict composing like hell. I always am a bit skeptical when it concerns bands, which appear to never take a break in between two productions, but Klayton Scott seems to always find new inspiration.
This album looks more like an EP featuring 18 songs. After a short intro we get the mind blowing "Good L_ck (Yo_'re F_cked)". This song is driven by metal influences resulting in furious guitar riffs, which are in perfect harmony with remarkable electronic arrangements and a carrying chorus driven by enraged vocals. This song sounds like it is revealing the naughty –and maybe hidden, side of Celldweller.
"Just Like You" coming up next sounds a bit different and creates some distance from the power of the previous song. We here visit the cinematographic universe of Celldweller, which is a genre Klayton Scott has become more and more familiar with.
The album also features different kind of breaks/intermezzos entitled "Faction" and numbered from 7 to 9.
The remaining songs are remixes and alternative mixes of both 'main' songs. I especially like the minimalism and experimental input of Hecq transforming "Good L_ck (Yo_'re F_cked)" into a kind of alien-like version. It's a mix of glitch, cyber-punk and industrial music. Mobthrow is another interesting band remixing "Just Like You" into an experimental dimension.
Other remixes have been accomplished by Tom Player and Combichrist. I think that Combichrist is an appropriated choice for a remix of "Good L_ck (Yo_'re F_cked)" although it's not the most inspiring work of the Norwegian master.
Next to the "remixes" we also get multiple instrumental remixes by the same artists. I'm not entirely convinced by this formula, which doesn't bring that much new (expect no vocals) although I here again like the work of Hecq (becoming more minimal without vocals) and the remix of "Just Like You" by Tom Player, which sounds more soundtrack-like.
Conclusion: "Good L_ck (Yo_'re F_cked)" is a damned great piece of music revealing the hardest side of Celldweller. I also like the contribution of Hecq and some cinematographic passages, but globally speaking I expected a bit more out of the remixes and especially from the instrumental versions.
Best songs: "Good L_ck (Yo_'re F_cked)", "Good L_ck (Yo_'re F_cked) (Clean)", "Good L_ck (Yo_'re F_cked) – Hecq Remix".
Rate: (DP:7)DP.
Band: www.celldweller.com / www.facebook.com/celldweller
Label: www.fixtonline.com / www.facebook.com/fixtmusic