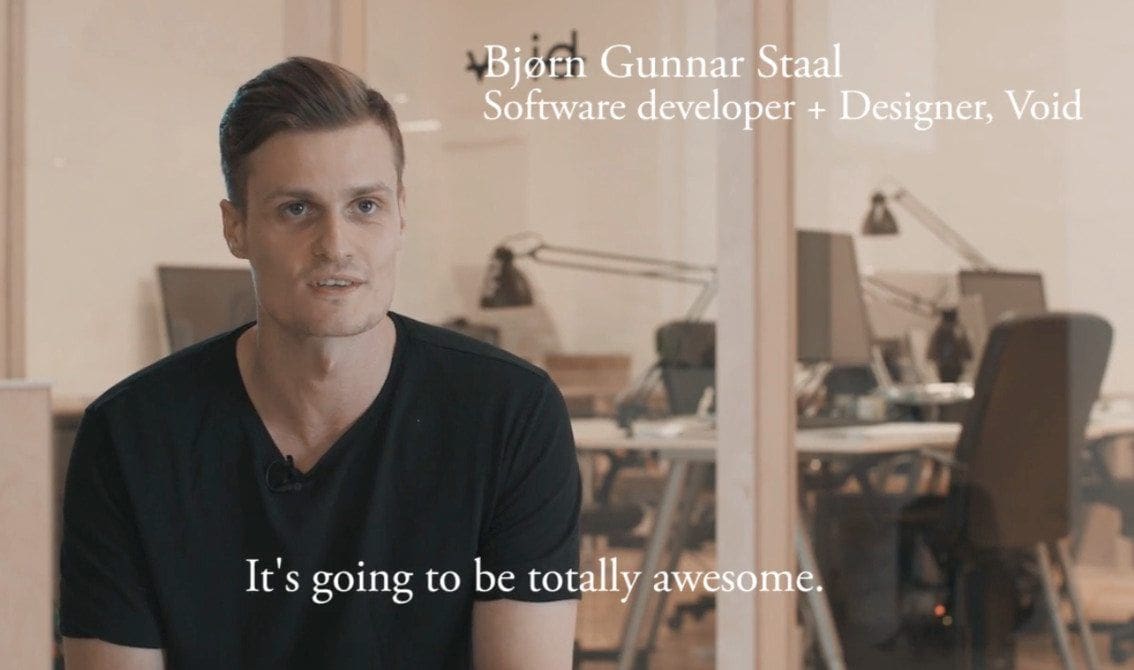 If you already enjoyed our 'a-ha's farewell concert weekend in Oslo' article, then you will surely be pleased to hear that the 'Afterglow' show of a-ha which took place on May 3rd (yesterday that is) will be available to view on You Tube on 12 May.
When we first talked about this special concert – which took place in Oslo at the Spectrum venue – we already hinted that it was very likely to be broadcasted later on. For the show, a-ha cleared away their normal stage-production to give room for a very different concert performance in collaboration with Void, a computational design studio working in the intersection between design, architecture, art and technology.
The 'Afterglow' concert will be made available through Hydro's official YouTube channel and this in VR. All you need is a smartphone and VR glasses, and you can experience the feeling of being in the audience – or even on stage next to lead singer Morten Harket. A special app will also be launched a few days later to give an even better experience – that one will be available on May 19.
To get an idea what the Void approach is all about, check the video below (it's in Norwegian, but quite understandable if you have some basic knowledge of the language):
It's a bit odd perhaps that the video will be aired on the Hydro YouTube channel as Hydro is a global aluminium company. But from their base in Norway they have 13 000 employees involved in activities in more than 50 countries on all continents focusing on producing renewable energy, technology development and innovative cooperation. And as a result they also provided the technology behind this VR project which included 20 000 lines of coding, 1000 square meters of projection film, 3D cameras and the most advanced projectors available. The whole resulted in one of the first full-scale virtual reality concerts in the world.
Here's just a short overview of what fans experienced at the show itself, but the biggest experience will be once you get to see the concert on YouTube!
Countdown to #Afterglow@oslospektrumpic.twitter.com/19608vC07h

— a-ha (@aha_com) May 3, 2016
@aha_com#afterglow No comments the music speaks for itself pic.twitter.com/jLnotPERhS

— Nathalie Warembourg (@NathalieEW) May 3, 2016
Et band i solnedgang! #afterglow#aha#vr by tommybarstein pic.twitter.com/Av2T4LjhzP

— Rajesh Boddapati (@rajesh877) May 4, 2016
Aha – Afterglow – Stay On These Roads #aha#oslospektrum#live#castinsteeltour2016#castinsteel#oslospektrum#vo… pic.twitter.com/8fGTaEaIal

— Rajesh Boddapati (@rajesh877) May 3, 2016
And here's some background material on how the show was prepared.
A sneak peek at the creative process for #afterglow in Oslo on May 3 with Void! More to come… pic.twitter.com/riji5UfeAD

— a-ha (@aha_com) March 23, 2016
@aha_com a-ha Making of a-ha #afterglow -in norwegian-no subtitles- https://t.co/IOHlGneu4c

— catholic a-ha fan (@ourenglishtea) May 3, 2016