Genre/Influences: EBM.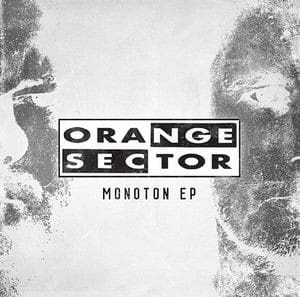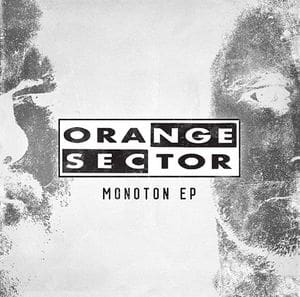 Content: Orange Sector is an EBM 'veteran' band, which does not need a big introduction. Back in the 90s they've been one of the hottest bands in the genre during their Zoth Ommog period. They next went into hibernation but reactivated again after the new millennium.
They have released several albums since then, but the earlier this year released "Nigth. Terrors" revealed Orange Sector to be in a great and inspiriting mood. It all remains pure old-school EBM, but it simply sounds irresistible.
"Monoton" is the 2nd EP taken from the new album and I have to warn you this will be a pure sonic shock! The German body masters remain faithful to their merciless and uncompromised body format, but they simply left me breathless by such impressive energy and higher level of EBM.
"Monoton" sounds like pure EBM and still was one of the funniest cuts of the album for its lyrical content, which was a wink to several earlier successful songs of the band.
The title song was remixed by 3 different artists and I have to say these remixes are absolutely phenomenal. NZ is one of the latest EBM sensations, which also is one of the best Nitzer Ebb emulations I've ever heard. They remixed "Monoton" with efficiency and extreme EBM-power.
Agrezzior is another great EBM band from the 'newest' generation and, which is finally back on track, having released a new album. They also did a wonderful job.
Celluloide is not exactly what I should call an EBM formation, but the French synth-pop combo simply added their Kraftwerk-ian, space bleeps to the power of "Monoton", which in my opinion resulted in an outstanding remix.
The EP also features 3 new cuts and I here again have to warn you to put on your seatbelts. Orange Sector here excels as EBM architects and are even revealing new elements on "Es Ist So Wie Es Ist". They here have used a pure EBM bass line, but, which is a not much different in sound that what we've been used to hear from this band. However, it creates a new dimension, which is accomplished by some extra great sound sculptures and studio effects. This is one of their best songs in years!
Two more great new songs are "Alles Ist Falsch", which clearly sounds like early DAF and "Ich Bin Keine Maschine", which is the softest song of the EP although still a great EBM cut with some extra effects on top of the vocal parts.
Conclusion: This EP took me by surprise and will be for sure hot stuff for DJ's and clubbers.
Best songs: "Es Ist So Wie Es Ist", "Alles Ist Falsch", "Monoton – Celluloide Remix", "Monoton – Agrezzior Remix".
Rate: (DP:9)DP.
Band: www.orange-sector.de / www.facebook.com/OrangeSector
Label: www.infacted-recordings.de / www.facebook.com/pages/Infacted-Recordings/124099254321690