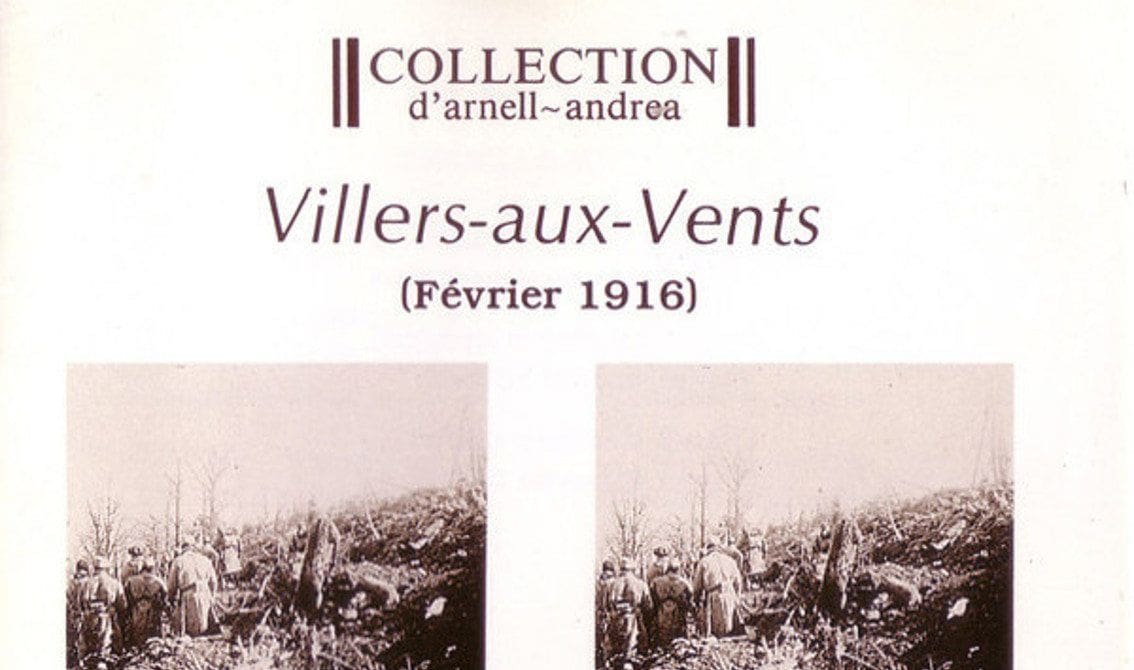 The French neoclassical darkwave band Collection d'Arnell-Andréa break-through album was without any doubt the majestic 1994 release "Villers-aux-Vents". It's a key album from the band and contains several tracks which have become cult. "Villers-aux-Vents" was also a concept album that takes you to the frontline of World War 1.
That beautful album now finally sees a white vinyl release, with all the tracks mastered by Paul Fiction for perfect vinyl play. You can already place your order now via this mailorder. Years before the post-punk revival this band already offered a perfect mix between the early 4AD sound (Cocteau Twins, Dead Can Dance, This Mortal Coil…) and the more contemporary darkwave/post-punk music.
Enjoy the multimedia promo video for "Verdun" which was released several years ago for the reissue on CD of this great release. Highly and warmly recommended!