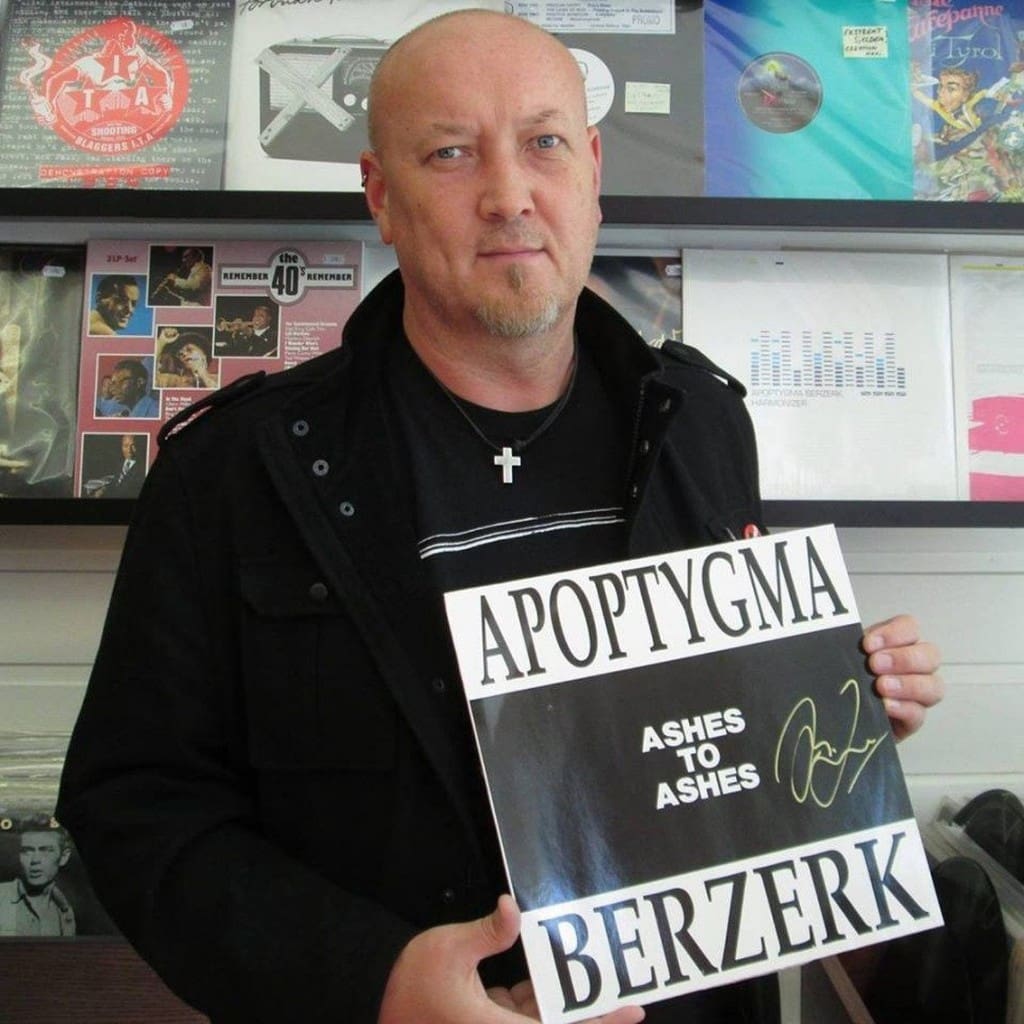 In 1989 Stephan Groth and Jon Erik Martinsen formed Apoptygma Berzerk. Together they wrote several songs, one of them being "Ashes To Ashes" which would later be released as a 12-inch single on the Norwegian label Tatra Productions in 1991. For many it was an eyeopener including for us at Side-Line, which had just started to be published back then. And all that was today 25 years ago.
Per Aksel Lundgreen (active in the band between 1991 – 1994) posted a picture (the one above) earlier today saying this: "It Was 25 Years Ago Today" – April 23rd 1991 we went into Busy Bee Studios at Gressvik outside Fredrikstad and recorded this 12″, the first Norwegian EBM 12″ and the start of something new… A very fond memory for me!"
The track would finally end up – 2 years later – on the "Soli Deo Gloria" album (1993) albeit in a different version. "Soli Deo Gloria" was the first studio album by Apoptygma Berzerk and gained the band worldwide attention.
Don't miss out on the rare Apoptygma Berzerk vinyls, cassettes and more which are available here.