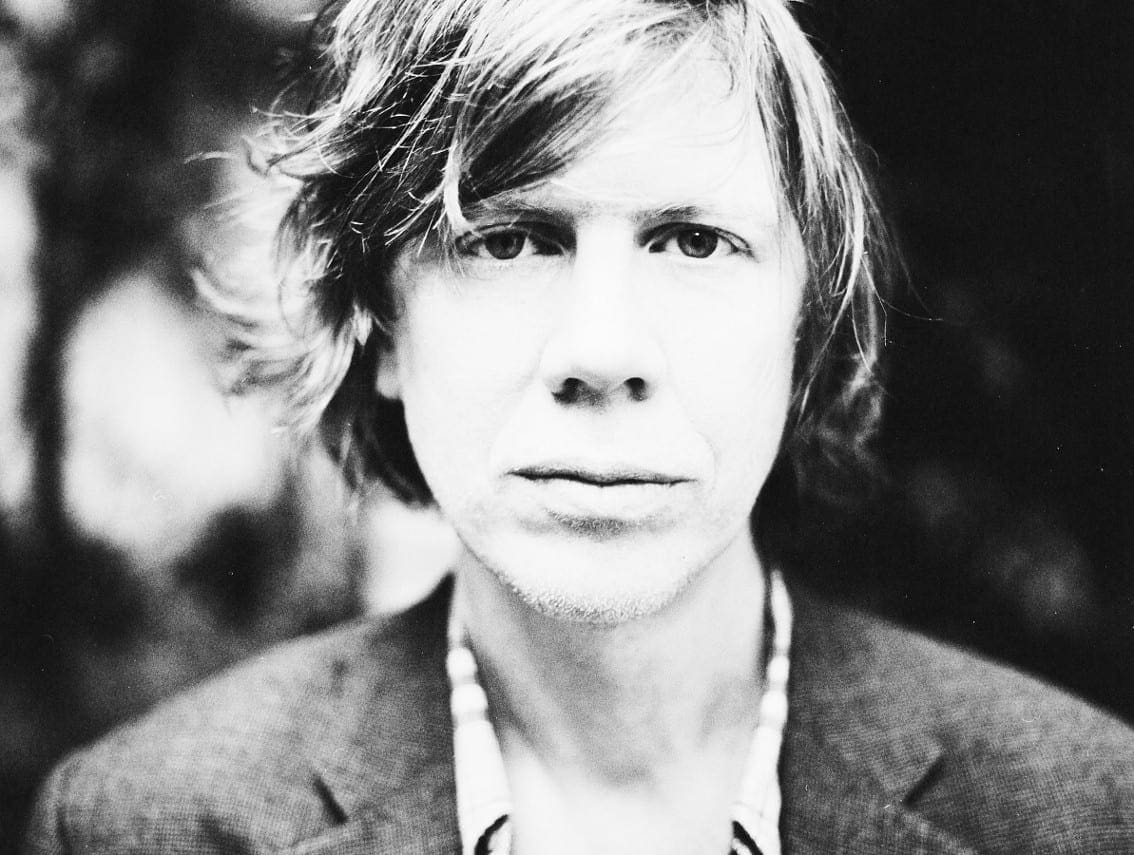 Sonic Youth guitarist Thurston Moore has announced the release of his "Klangfarbenmelodie.. And The Colorist Strikes Primitiv" LP. Originally released in 1995 on CD, but only in New Zealand, this is the first time these recordings will be available on vinyl to get a worldwide release. This new edition will be released by London-based Glass Modern Records on 180-gram heavyweight vinyl.
You can order this experimental release on vinyl right here.
This album sees Moore paired with free jazz drummer Tom Surgal for a noise set, in keeping with the aesthetic of New Zealand noise label Corpus Hermeticum, who released the original CD. This recording was the start of a budding collaboration between Moore and Surgal that saw them release music together again in 1996, 2000, and 2015, as well as a joint 2000 release with Beck.
This lo-fi live performance, recorded in 1994, is revealing Moore's interest in freeform improvisation. Note that many parts could be mistaken for a live recording from Sonic Youth's heady and chaotic '80s period.