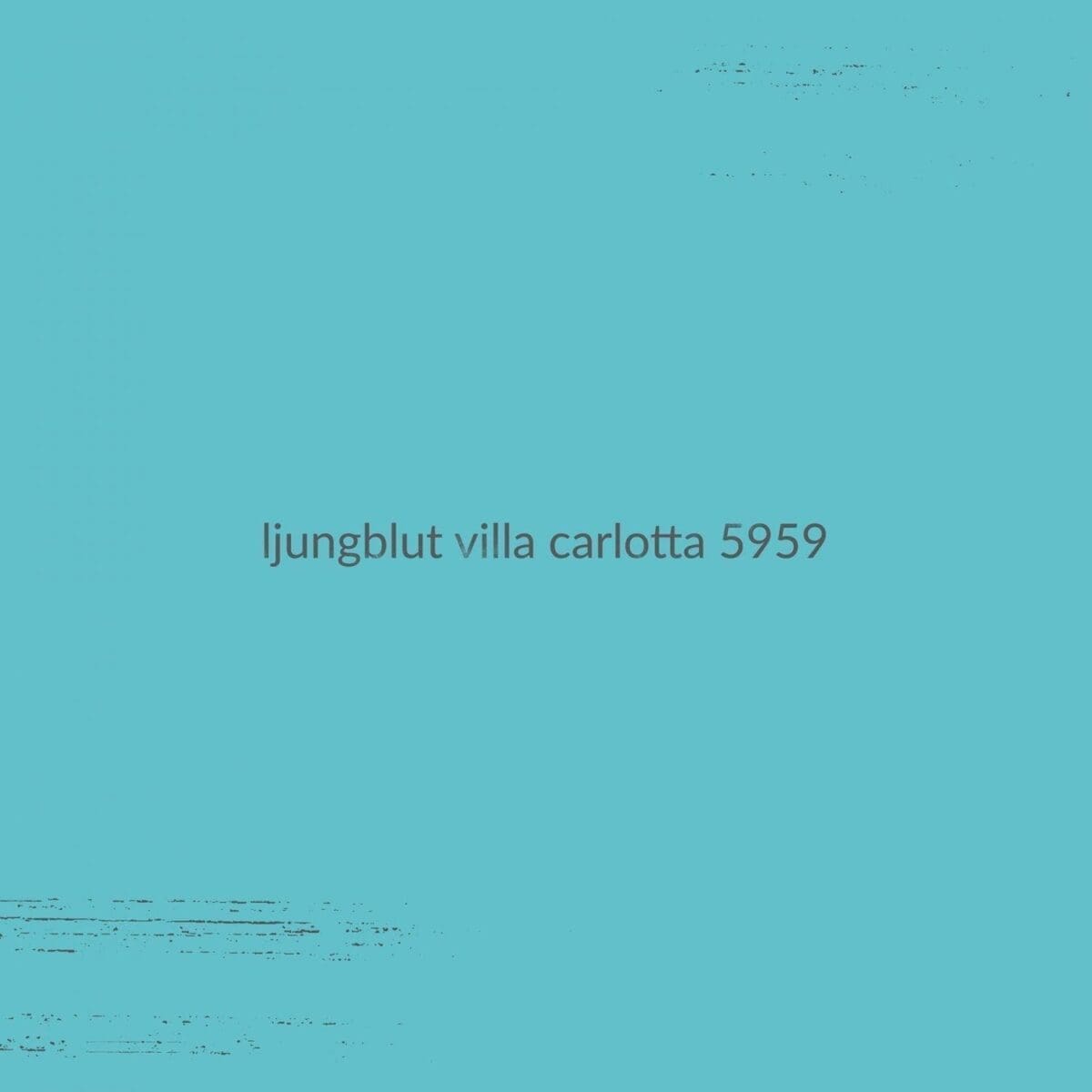 (By our Norwegian correspondent Jan Ronald Stange / Ljungblut & Karisma Records press release)
The sixth album from Ljungblut are set for release November 2nd 2018, and will the first album with distribution outside Norway. The album will be available in two vinyl versions, CD and digital versions, and Side-Line kicks off with a streaming premiere right here two days before the official release.
Ljungblut originally started out as a solo project from Seigmen / Zeromancer bass player and main songwriter Kim Ljung in 2005.
He needed an outlet for songs which didn't fit in with his main bands. After three solo albums in English, the project evolved into a full
quintet, and they have released two independent albums in Norwegian.
"Villa Carlotta 5959" is the sixth Ljungblut album, and the last in a trilogy of albums with Norwegian lyrics. Here, several songs have historical references, as already heard on the secong single "Hasselblad" about the 12 Hasselblad cameras left behind on the surface of the Moon.
"Superga" referring to the Superga height outside Torino, most known for the cathedral and the plane crash that killed the Torino football team in 1949. Then there are songs referring to Ljung's chronic migraine – "Min Krig" (My war) and "Aldri helt stille" (Never completely quiet).
The album has a wide range of tempos and dynamics, but at the same time a cohesive sound and melancholy mood, resulting in an organic sound with Kim Ljung's characteristic voice surrounded by a plethora of vintage synths and instruments. The basis of the album was recorded live in studio and mixed by Alex Møklebust (Seigmen / Zeromancer) and Terje Johannesen.
Line-up: Kim Ljung, Dan Heide (Zeromancer, Red7), Sindre Pedersen, Joakim Brendsrød & Ted Skogmann (Apoptygma Berzerk)
Guest artists: Erik Ljunggren (a-ha, Bel Canto, Zeromancer), Ginge Anvik (SubGud, soundtrack composer) and Terje Johannesen.
Ljungblut will also perform live at three occations in November; two shows in Tønsberg the 9th and 10th, one show in Oslo on the 12th. See you there?
Enjoy the premiere!