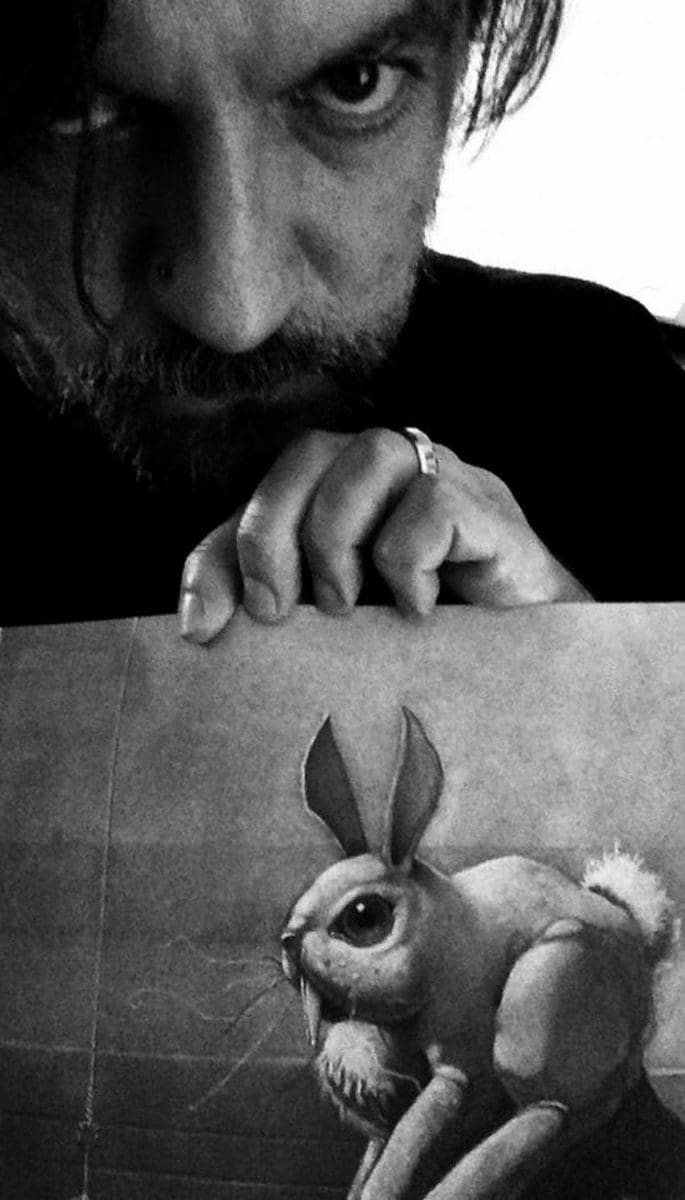 The American industrial project Out Out (aka Mark Alan Miller) is about to release their newest album "Swan/Dive?" on Artoffact Records. The new album (a brilliant one truth to be told after having listened to the promo) is available on 2CD, black and clear-wood coloured vinyl, and in various combo packets which you can view right here. Note that the 2CD comes with a special bonus disc with 14 bonus remixes.
Formed originally in 1989, Mark Alan Miller's industrial project Out Out has been through various incarnations over the years, mutating from an EBM band in the early 90s to incorporating guitar-industrial sounds to more experimental soundtrack work released in the 2000s. Originally signed to Tackhead's Axis Records, Out Out was one of the earliest signees to US-based Metropolis Records, and is still probably best known for the club hit "Admire The Question".
We asked Mark to present us the 5 tracks that influenced Out Out.
1/ Revolting Cocks – We Shall Cleanse the World
Mark: "In some way or other, I'm pretty sure that this (live) era RevCo has infiltrated my music a little here, a little there – going all the way back. Probably no great surprise to anyone."
2/ Cabaret Voltaire – Seconds Too Late
Mark: "There is a textural quality to this that always resonates. While later records like Microphonies are also probably recognizable as an influence, particularly when it comes to drum programming, the atmostphere on this is impeccable."
3/ Todd Rundgren – The Spark of Life
Mark: "I first heard this when it came out, at the tender young age of four. Electronic drums and arpeggios, and wildly treated guitar. One of my first memories of being truly curious in the "how the hell did they make that sound" category. I covered another song from this same record on Swan/Dive?"
4/ Shriekback – Under the Lights
Mark: "The way these guys constructed this album – no real chord changes for the most part, developing song structure from additive and subtractive layers – is a pretty common method that I deploy myself. See also: #5, below."
5/ Talking Heads – The Overload
Mark: "Because, a great drone is a thing to behold. Covering this song was an inevitable. I only took several decades to get around to it…"