Listen to the full stream of the upcoming Psy'Aviah album 'Seven Sorrows, Seven Stars' exclusively on Side-Line + track-by-track comment by the band !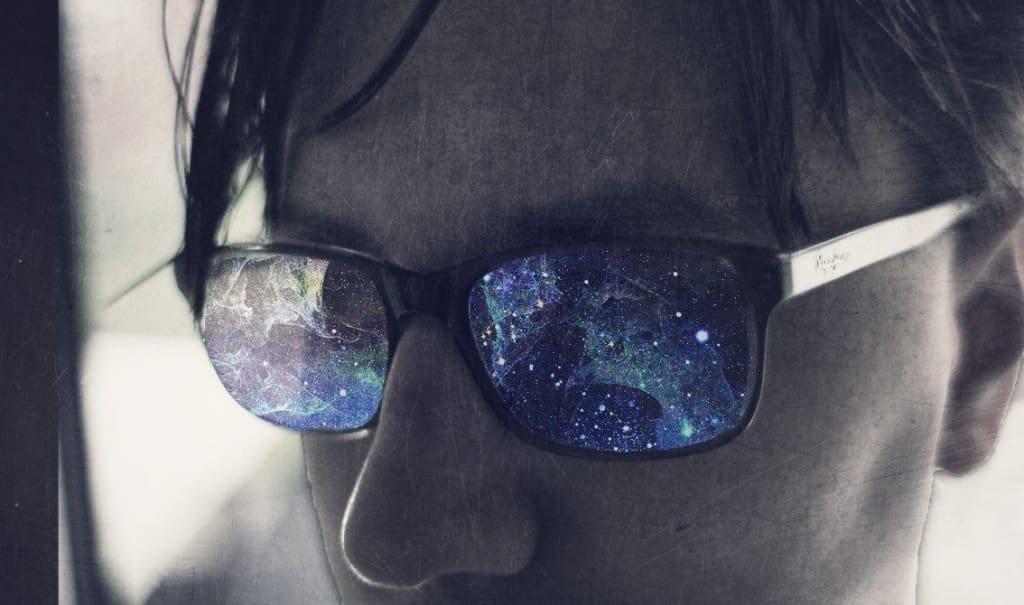 Out on April 15 is the brand new Psy'Aviah album "Seven Sorrows, Seven Stars". Today Side-Line offers an exclusive stream of the complete album (including the bonus tracks).
We also asked Psy'Aviah's Yves Schelpe to offer a track-by-track comment for the album. Psy'Aviah is one of the few electropop acts which has been constantly reinventing itself, hence also the reason why we have asked Alfa Matrix and Psy'Aviah to have this special Side-Line feature one week before the official release. You will also be able to see a few videos which will only be officially released in a few weeks from now (and which are further being edited actually).
You can order the album as a 2CD from the Alfa Matrix label webstore or as a download from Bandcamp.
Below is the full album available for streaming. While you are listening, you can read the track-by-track comment by Yves Schelpe below.
1. Seven Sorrows, Seven Stars
An intro with a short poem which is self-explanatory. I deliberately chose for an intro like this, as it sets the tone for what's to come. I chose Diana S. of Junksista to voice this, as I love the warmth and pronunciation which fitted perfectly with the big sound the intro has.
2. Alcubierre Drive (ft. Kyoko Baertsoen)
This song kickstarted the album for me after watching the movie "Interstellar", in fact 80% of the tracks are somewhat based on that movie, it is in fact my own personal soundtrack. "Interstellar" kept haunting me for days, and I immediately started working on this slow beat sequence with pads and chords. The lyrics are based on the father / daughter relationship, and how they're separated from each other due to the time dilation effect. But I made sure to transpose the lyrics to the real world as well, as sometimes couples or people just grow apart, and eventually get out of sync… I chose Kyoko Baertsoen for this track, as she has a unique way of singing: warm, smokey and always emotional and touching – which was what this track really needed.
3. Face to Face (ft. Roeland van der Velde)
As a child I was influenced by a lot of eurodance and eurotrance, I wanted to get some of those influences in here but with that hint of darkness and more electropop vibe. I needed a powerful male vocal, Roeland van der Velde of Model Depose was the best pick. He works fast, sings very clean, but with power and passion, I don't even think he needs a microphone. Thematically it's about wanting to have a real connection again, instead of skype, sms, messaging etc.. But the root inspiration came from that father / daughter relationship again, they were trying to get back, face to face.
4. Looking Back (ft. David Chamberlin)
When I heard the first release of Entrzelle, I knew I had to ask David on this track. His voice delivers the perfect emotional lament for the song and lyrics I had written. Dealing about changing the past, if you could, would you – and the things you did in the here and now – did they matter, and did you give your best? These things haunt me sometimes, as does it haunts a lot characters in Interstellar as well – if you've seen the movie you know.
5. Lesson from the Past (ft. Mari Kattman)
The movie starts out with a bland earth falling apart, and with the dire situation the world is in today I wondered do we ever learn from our past… Mari is a perfect fit, she has both the power and subtle elements to make such an electropop song with influences of 80s, disco and house work.
6. From Another World (ft. Bernard Feron)
An electropop tune with influences of breakbeats, with all the melodies and sounds again inspired on Interstellar. It is a track where Bernard Feron of Combat Voice really shines, his deep dark voice come sout very well, yet he also shows a very delicate side. He also wrote the lyrics, and they fitted perfectly into my thematic.
7. Never Look Back (ft. Ellia Bisker)
Ellia of Sweet Soubrette is an all-round artist, but foremost a fenomenal songwriter, instrumentalist and ofcourse vocalist – with her unique jazzy vocal twist. In a way it's a perfect answer to the track "Looking Back" earlier on the album, yet this was unplanned. Ellia penned and sung the lyrics when I have her this instrumental.
8. Opia (ft. Pieter Van Vaerenbergh)
I know Pieter (of Metafuzz and Zelon) for a long time, he played in a band with my girlfriend back then. So I knew what he could do and where his qualities were – I wanted to work with him for a long, long time – but with this ambient tainted ballad and lyrics I knew his voice would shine, notice especially the second verse. He also played guitar solo at the end. The lyrics, ofcourse they relate to Interstellar, but I guess you'd know that by now ;).
9. Frozen (ft. Andrew Galucki)
There's moments people ask me a question and my mind goes blank, and I stare at them.. Essentially "Frozen". To them it might seem like I'm ignorant or arrogant, but I'm actually panicking what to say – there will be a music video out soon where this theme will be visualised even more in a unique way. I chose Andrew for his powerful and grainy voice especially when he sings out loud and long notes – as he comes from again a totally different background than our scene being a singer/songwriter.
10. Liberosis (ft. Alvin River)
My love for mid and late 90s Eurodance really comes out here I think. So I needed someone who could really have such a tone of voice, and could equal the powerful vocals reminiscent of that period. And then there was Alvin River, an Italian singer / songwriter – I knew his voice would be a match when I heard it. The song's lyrics were co-written with Chris Anderson, who really knew what kind of vibe I wanted.
11. Peace Paradox
Same inspiration for this came from the first few scenes in Interstellar that made me write "Lessons from the Past". I wanted to do the vocal myself, but thought I'd add an interesting twist and bug scientology – as the vocal is from a speech from L. Ron Hubbard, though as scientology often twists people's words around in their favour, I did the same with his and thus made him say something completely different than he originally did. I'm already awaiting the letter from their Belgian lawyers ;)…
12. Not What I Expected (ft. Fallon Nieves)
When you're a child, in college, you're promised you can be who you want to be, life will be a big festival and a job will be your passion project ofcourse, not a job… Not, ofcourse, listen to the track, lyrics and watch the music video that comes out on release date and I guess most of you can relate. Fallon Nieves delivers a great vocal performance, combining both the timing, the "je m'en fous" attitude mixed with that little bit of anger is not easy to pull of, and I think she did great to give it the feeling the track needed for the theme.
13.Stronger (ft. Addie Nicole)
Stronger is an old track I wanted to finish for a very long time. And the way the daughter in Interstellar keeps fighting and eventually gets stronger reminded me of it again. Originally this was a breakbeat, almost rock track, but I made this power pop trance version of it and decided to add Addie Nicole's very unique vocal to it. It made it stand out more, Addie is originally from the band Halocene, which is a quite popular pop/rock band based in the US.
14. Wild Ride (ft. Miss FD)
I love big beat & breakbeat, it goes back to my love for Praga Khan, Crystal Method and Prodigy. But it's not easy to write vocals for – but Miss FD always just nails it. Subtle parts, harder parts, out of the heart, real passion I hear there. It's a quite aggressive track, and she delivered the right vocals and lyrics for it. I love working with her, because she always comes up with something on the tracks where I can't seem to find a good vocal or lyric for.
15. Starstruck (ft. Diana S.)
Intentionally at the end to calm back down, a poem with an ambient tune I wrote. Again voiced by Diana of Junksista, as she could deliver that in a touching way, without being to cheesy. I love her performance on this track, especially the subtle vocoder part she sent me which is layered as backings under some words. I won't explain the poem, but TL;DR – when I feel it's all too much, a gaze at the stars can solve a lot – which makes it a perfect ending for the album.
Since you're here …
… we have a small favour to ask. More people are reading Side-Line Magazine than ever but advertising revenues across the media are falling fast. Unlike many news organisations, we haven't put up a paywall – we want to keep our journalism as open as we can - and we refuse to add annoying advertising. So you can see why we need to ask for your help.
Side-Line's independent journalism takes a lot of time, money and hard work to produce. But we do it because we want to push the artists we like and who are equally fighting to survive.
If everyone who reads our reporting, who likes it, helps fund it, our future would be much more secure. For as little as 5 US$, you can support Side-Line Magazine – and it only takes a minute. Thank you.
The donations are safely powered by Paypal.