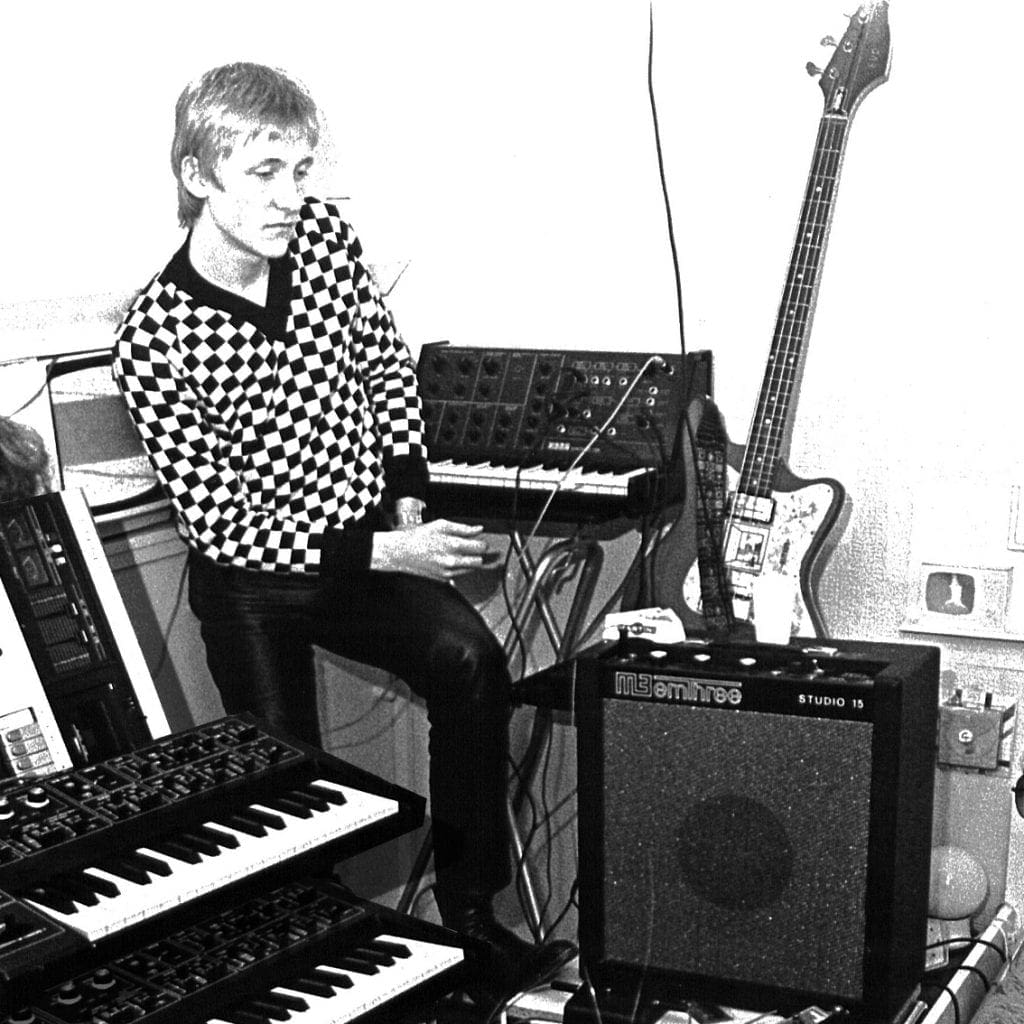 Released last year was the double LP "Things I was due to forget" by the synthwave, minimal project M.BRyo + D.M.T.. M.BRyo + D.M.T. is actually the project by Mark Burghgraeve, one of the founding members of Spierrelaxans which would soon be renamed as Klinik. He formed M.BRyo + D.M.T. together with a few fellow art school students at the end of the seventies.
The album gathers songs that appeared on cassette and vinyl or came from Burghgraeve's personal archive of unreleased tapes. The material was recorded between 1979 and 2005 except for the tracks "Show Me Your Hands" and "Relax" and has now been released via the Lille based label Nuit et Brouillard. Note that the track "Show Me Your Hands" is actually a collaboration with Jan Fabre for the installation "Homo Faber".
More info at the label's official website.
Here's an idea how the project sounds: